Government cracks down on piracy, conducts raids across the country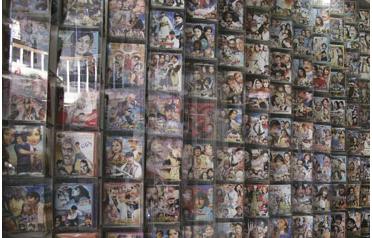 The UAE Ministry of Economy confiscated 4,000 pirated CDs from various locations in the country.

The step comes as part of the extensive inspection campaigns organised by the ministry aimed at implementing the federal law No7 for 2002 regarding protection of intellectual property.

Mohammed Al Shihhi, Director General of the Ministry of Economy, said the ministry works through its team in all seven Emirates to ensure fair competition in the UAE markets. He explained that the ministry has made significant achievements of late in its efforts to prevent breach of intellectual rights by cooperating with various authorities across the country.

He said the ministry will take necessary legal procedures against illegal CD vendors and operators and penalise them appropriately. It is working relentlessly to strengthen trust in the local markets and to develop a culture of research based on creativity and innovation.

He said piracy in the UAE is regarded as one of the lowest in the region, due to the zero tolerance laws set in force and efforts exerted by the ministry and other federal and local entities to fight this crime. He added: "We are fighting piracy to help establish fair competition in the local markets".

He stressed that the latest inspections raids, and other operations confirm the ministry's commitment to make the UAE a piracy free society, which will reflect positively on the local economy and IT sector in particular. He encouraged software developers to fight piracy issues.

The Ministry of Economy has intensified its raids lately in cooperation with many authorities and institutions, including Microsoft Gulf to protect intellectual copyright property and eliminate piracy.
Follow Emirates 24|7 on Google News.