Investment shift taking place for safer alternative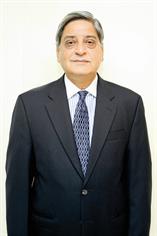 Ongoing economic crisis has resulted in the need for new business dynamics as companies are exploring several ways to weather the negative impact. Towards this, global firms are scouting for better alternatives to sustain in the business if not better their performance. In such scenario, global trade fairs are an ideal platform for companies to find new customers and to get an insight into new markets, Satish Khanna, GM, Al Fajer Information & Services told Emirates Business.



With the industry reeling under severe pressure of global economic slowdown, what role you envisage for trade fair organisers?

ArabPlast and Tekno/Tube Arabia, both the exhibitions will highlight the latest technology applications in the industry and offer an effective interactive platform for sellers and buyers to clinch business deals. ArabPlast and Tekno/Tube Arabia have been moving up the value chain throughout the eight editions. Slowdown will impact automobiles and other luxury goods segments. I consider 1984-89 were bad years for the economy. This is temporary phase only and we have to weather it off. As loans were available easily, every one gone for real estate and facing rough time now.

There is strong criticism that business deals-turnout ratio at trade fairs is not picking up?

As far as our trade fairs in the Middle East are concerned, multi billion dollar deals have been closed during the past trade shows. Despite the credit crunch, a number of global players are eager to make an entry into the Middle East market and these trade shows will offer them an ideal platform to launch their business plans for the region. Our trade show enables global players to understand business dynamics in the domestic rubber and plastics sectors.

What will be post-trade fair follow up action?

There is a growing awareness among companies that participate in the trade fairs to keep up the action to expand their business opportunities. Every company will definitely keep in touch with their visitors to turn all business enquiries into real deals. The Middle East firms specialised in plastics, petrochemicals and tubes will however continue their efforts in building a global marketing and supply chain network to meet the ever-changing demand from customers. We also provide our feedback to companies about global market requirements and what are the expectations of the global investors. Moreover, global investors are taking advantage of the UAE's investor-friendly policy measures.

How is the investment pattern changing for better RoI?

Investors are very cautious and there is no fresh inflow seen during the recent time. Stock market meltdown has also impacted the market sentiment. Investor priorities are changing as they prefer to invest in safer and promising sectors. The Middle East industrial sector holds the key for future investments. Manufacturing sector, particularly plastics and tube sectors, will be top priority areas in the near future. We see investment inflow into plastics and tube sectors and the ME industry is defying the global financial crisis as investors shift their sights to industrial investments that are safer than more promising.

ArabPlast and Tekno/Tube trade fairs have emerged as the region's important global exhibitions covering plastic, rubber, industrial machines, metal works, tubes and pipes.

How is the demand for plastics and rubber sectors today?

The demand is continuously increasing as the domestic consumption is on the rise. The growing number of new units is also fuelling the growth in the market. There is a strong demand for machinery and industrial equipment and in the Gulf region alone demand is expected to grow at 20 per cent annually. Plastics industry is such a sector that any one can get in and get out of this business easily. Aeronatics industry is preferring plastic components in planes as this material is lighter than aluminium and very cost effective too.

The Middle East market is a vibrant market where all areas of technology, tubes, plastics, industrial machinery and metals have significant demand for domestic consumption. Many countries like Germany, Austria, UK, Italy, Iran, Egypt, Korea and India have set up their national pavilions, while China, Turkey and Taiwan are participating in groups.

With the industry opting for cost-cut drive, how do you forsee the future course of action shift?

Many companies at trade fairs will come to know of latest technology applications that involve cost cutting also. Particularly during the present times of crisis, I see companies preferring to move into free zones. Because they get lot of subsidies in free zones and moreover very liberal industrial policies are in place. We have about 11-12 free zones in Dubai alone. UAE particularly Dubai is holds the key for the expansion plans of global companies for the Middle East market.
Follow Emirates 24|7 on Google News.