ITV records £2.7 billion in losses and cuts 600 jobs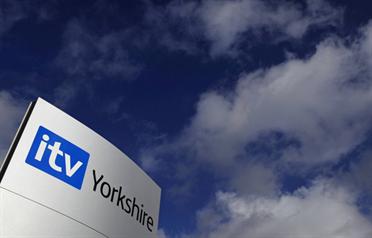 ITV, Britain's largest free-to-air commercial broadcaster, suspended its final dividend, cut 600 jobs and posted a loss of £2.7 billion (Dh14bn) after writing down assets, as it battles the worst conditions for more than 30 years.

It said net advertising revenue for the family of channels was down four per cent in 2008. It is expected to be down around 17 per cent in the first quarter of 2009 and the whole advertising market is expected to be down 20 per cent in April.

"Current conditions in the advertising market are the most challenging I have experienced in more than 30 years in UK broadcasting," Executive Chairman Michael Grade said in a statement. "This is reflected both in our financial results for 2008 and the tough actions we are announcing."

ITV said its 2012 revenue targets set in 2007 were no longer appropriate. It would now focus on its core business as a producer and broadcaster, reducing costs and increasing its cash generation.

The broadcaster pledged to deliver annual cost savings in 2011 of £245m against the 2008 outturn. Of this, £155m of annual savings will be delivered in 2009, rising by £20m to £175m in 2010.

It is seeking to dispose of the social network Friends Reunited and is considering its options for multiplex business SDN.

Operating earnings before interest, tax and amortisation in 2008 were down 32 per cent at £211m, below analyst forecasts of £217, according to Reuters estimates.

It reported a £2.7bn ($3.81bn) loss after an impairment charge against broadcasting and online assets. Revenues were down three per cent at £2.03bn, slightly ahead of a forecasted £2.01bn. "The board is recommending the suspension of the final dividend," Grade said. "The board's judgement is it represents the prudent course in present conditions."
Follow Emirates 24|7 on Google News.