Landmark ropes in ICLP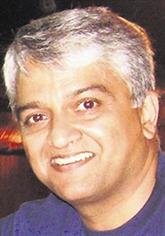 Landmark Group, one of the Middle East's leading retail groups, has appointed ICLP as their loyalty agency of record after a four-way pitch.

"ICLP demonstrated innovative strategic thinking, advanced data analytics capabilities and sound commercial logic in their approach to the brief. As a full service loyalty agency, they also provide the added benefit of a one source solution to implement and manage all aspects of the group's loyalty strategy. We are pleased to partner with ICLP," said Jayesh Ravindranath, Head of Marketing at Landmark Group.

The Landmark Group launched the Centrepoint Privilege Club (CPC) a decade ago. CPC offers customers a variety of promotions, savings opportunities and benefits, and has been successful since its launch.

Priyanka Lakhani, Planning and Business Development Director of ICLP, said: "ICLP are delighted to partner with Landmark in the creation of this world-class customer loyalty solution. The synergy between Landmark and ICLP will take Centrepoint Privilege Club to the next level. Our partnership is certain to create an unrivalled customer experience across the Landmark business portfolio"

The Landmark Group, founded in 1973, has grown into one of the largest retail conglomerates in the Middle East and has expanded rapidly in India. It currently operates more than 750 stores.

ICLP is the world's No1 specialist loyalty marketing agency with offices in London, Dallas, Dubai, Hong Kong, Mumbai, Shanghai and other cities.
Follow Emirates 24|7 on Google News.