Layoffs mount, but US media sector hardly worst off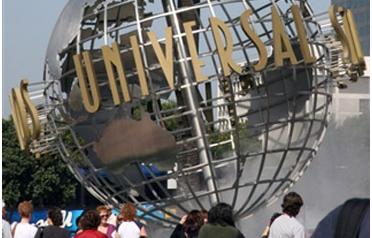 In the first two months of this year, 7,453 jobs were lost at media companies. Even combining that figure with the 2,183 jobs that were cut from entertainment/leisure, a sector that includes movie theaters and theme parks, it's relatively mild.
The worst-hit industry, for example, is retail, which slashed 72,727 jobs so far in January and February.
The data is based on announced job cuts and comes from a report released on Wednesday by outplacement consulting firm Challenger, Gray & Christmas.
The industry with the second-most job losses was automotive, at 70,058, and it was followed by industrial goods, with 51,545 jobs lost.
Challenger breaks its data down into 25 industries. There are 14 industries that suffered more layoffs than media and 18 whose lost-jobs tally topped that of entertainment/leisure.
In all of 2008, the media sector suffered 28,083 layoffs. In the first two months last year, 5,544 jobs were lost, 34 per cent less than in the first two months this year.
As for Sony, the studio had no comment on impending layoffs. The cuts reportedly are due to poor DVD sales and are unrelated to the 8,000 jobs recently cut from Sony's electronics unit.
Sony's studio employees aren't the only ones feeling the sting from a broken US economy. Universal, Paramount and Warner Bros have each announced layoffs.
Warner cut jobs despite having collected $1.79 billion in grosses at the domestic box office in 2008, a one-year record for any movie studio.
Fox is the most notable film studio to have not announced mass layoffs during this recession.
Follow Emirates 24|7 on Google News.
It may be little consolation, especially considering that Sony Pictures is reportedly preparing to cut 300 jobs, but layoffs in the media business don't come close to the carnage in some other sectors.