'Media has to learn to take own responsibilities'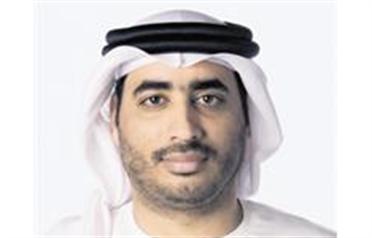 On the first day of the Ethical Journalism Initiative in Dubai, various subjects were discussed and highlighted by participating guests and local journalists.

Corruption of journalists is regarded as one of the main issues of ethical journalism in the UAE. However, it also encompasses the media responsibility, correct information, journalists' freedom and self censorship among others. Emirates Business asked some media leaders to offer their views on different aspects and challenges of ethcal journalism.

Aidan White, General-Secretary, International Federation of Journalists, said: "It has to be feasible to talk about ethics of journalism. If you have a culture where people are buying favours from journalists, where journalists feel that because of the law they are constraining what they can write and say; and if there is a culture where there are political groups that think it is alright to manipulate media, this is a serious problem. The discussion of a new media law in the UAE reveals there is a profound misunderstanding about the meaning of the use of law in journalism. Some people in the media think there should be a press law, which describes freedoms and ensures that journalists are able to operate freely. The government has a completely different tone. It is about restricting the media, and saying what media can or cannot do. The government, I think, should step back and think again. If there is going to be a law governing how the media operates, it is very important to build a consensus with all stakeholders including civil society groups and the media themselves.

"We have to create the professional space in each country for journalists to be able to do their work. In the UAE, we have to have a law for journalists that is permissive, allowing more freedom.

"On the other hand, there is no culture of self-regulation in the region. I think the media have to learn to take their own responsibilities. Media will have to learn to take their own responsibilities rather than waiting for the law, judges and politicians to define their responsibilities for them. That is what the ethical journalism is about. It is about moral authority. Ethical journalism is about good moral behaviour.

Mohammad Youssef, Head of the UAE Journalists' Association, said: "The media law is only capable of controlling print media. It is no longer able to confine and restrict other media. Therefore, I believe the initiative of ethical journalism is a better alternative for governments than setting laws and regulations.

"Following up on this initiative, we are going to announce a permanent joint committee involving all for journalists' associations and syndicates in the Arab World to monitor operations of journalists and ensure they are working within the moral standards and professional ethics. At this stage, all we can do is remind journalists of their ethical responsibilities and try to correct the flaws. Later, we might be able to impose penalties on violators through a journalists' council that is formed with government consent and would possibly include leaders of the profession, lawyers and intellectuals.

Sami Al Reyami, Editor-in-Chief of Emarat Al Youm, said: "Last year we have succeeded in forming the charter of ethical code of conduct among media organisations in he UAE, but this charter still needs to be put to effect. The agreement did not clearly define the tools and powers allowing the Journalists Association to work on the implementation. It is quite difficult to avoid journalists' corruption but media organisations have to be strict about carrying out the rules of ethical conduct.

"In the meantime, journalists should not be forced to depend on promotional press releases for their information. Journalists have access to information sources and have the right to ask questions and gather facts. I personally don't like the way PR agencies work, determining which information to offer or hold from a journalist, to provide what best serves their clients' interests. Despite our disagreements with a lot of the aspects in the new media law, it states that journalists have to be allowed access to information.

Abdul Hamid Ahmad, Editor-in-Chief, Gulf News, said: "Journalism ethics are implemented worldwide, and we are responsible for implementing them in our organisations. One of the main concerns is journalists' bribery. We have taken initiatives to regulate this situation. All media organisations need to set rules to prevent journalists from receiving gifts that would compromise their independence, and we could even include them in the charter of ethical code of conduct. I believe that journalists should not be strained by any type of self-censorship.

"They have to be free to investigate, gather information, and write the truth. Later, it is the editor's responsibility to decide what is to be published or not according to the organisation's policy and the public interest."
Follow Emirates 24|7 on Google News.