Media Watch keeps eyes on Arabic social networks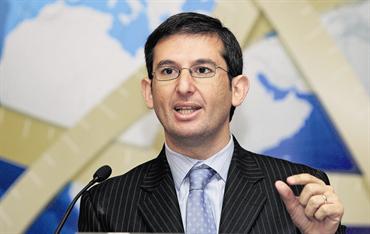 As social networking becomes an accepted norm with the number of users multiplying on monthly basis, monitoring traffic on such networks becomes an essential tool for the marketing communication.

With that intention, an Arabic social network monitoring service has been launched to aid government bodies and the private sector as the growth of social networks populations exert an increasing influence on local perceptions of brands and services.

SocialEyez, the new service emerging under the Media Watch umbrella, is claimed to be the first to monitor Arabic content in social networks. According to Mazen Nahawi, Managing Director of Media Watch Middle East: "We do believe that this service is unique for monitoring Arabic content on social networks, because had we known of any other provider of that service we would have bought it instead."

Nahawi said the service had been running for almost six months prior to the official announcement, with 30 clients already on board.

Government bodies such as municipalities, transport, food control and health authorities comprise two-thirds of the current clients, while the rest are from telecom, energy and food and beverage sectors.

"Rulers of the Gulf states tend to care a lot about their citizens, and this is driving government organisations towards online forums to listen to what people have to say about their services," said Nahawi. Besides Arabic, the new service monitors content on other languages. Another feature is Chinese, licensed through an American Natural Language Processing company.

Nahawi said: "We have been looking at this service for a couple of years and we have been good providers of this service for English and Latin script. Yet, we are in the Middle East and we have a reason to believe that the online population has grown to 70 million users, from last year's 50 million statistic. We are also expecting this figure to jump to 100 million by 2011".

"This is fantastic news. Arab users have even created their own writing language using Latin script. We wanted to develop much of what we did with Media Watch to monitor the Arabic social networks, blogs, chat boards and talk backs on news sites in a way that is efficient and accurate.

"The Arabic monitoring is the greatest challenge. We have sourced about 300 versions for the way the name Mohammad is written, of which 27 are the main ones and the rest are the multiple variations," he said.

Fadl Al Tarzi, COO, NewsGroup, the holding company of Media Watch and SocialEyez, said challenges lie in the differences between classical Arabic and colloquial, the different dialects, and the different spellings of key words. McDonald's in Egypt, for example, is simply referred to as MAG.

Nahawi said the new service was employing a number of linguists stationed in Egypt and receiving input from team members in different countries, to identify all possible variations for words. "The tonality analysis for classical Arabic is different from that of colloquial Arabic, because there are some words that can be said in different contexts that could possibly imply positive meaning at one instance and a negative meaning at another. According to Nahawi and Tarzi, SocialEyez would be able to filter social network discussions on forums, Facebook, Twitter traced back to two years of archives.

The service cost ranges between $500 (Dh1,836) and $800 for standard services based on the volume of storage that will be required for each client per month. "Add ons include multiple languages or manual translations", said Nahawi.

He said the demand on monitoring social networks has made this project viable, while relying on the pre-existing infrastructure laid by Media Watch over the past eight years. "This project has seen a cash out of a few hundred dollars. We have had the technology before, especially that related to NLP, the database and the human resources employed by Media Watch in different markets. Those assets have allowed us to save a lot on the investment, usually mounting up to $2.5 million for a start up.

"At this point, and because of our existing systems we have already started with the Arabic monitoring service at mid-maturity level instead of building up from scratch, and our future plans will focus on developing this service and further refining it," said Nahawi.

SocialEyez is expected to see more developments in terms of analysing information and determining the impact of the discourse taking place on social networks. Currently starting on a more quantitative foot that measures the popularity of blogs, for example, will be expected to see further focus on assessing the viral impact of social network comments and the value of retweets.
Keep up with the latest business news from the region with the Emirates Business 24|7 daily newsletter. To subscribe to the newsletter, please click here.
Follow Emirates 24|7 on Google News.