More network-cable operator disputes on the horizon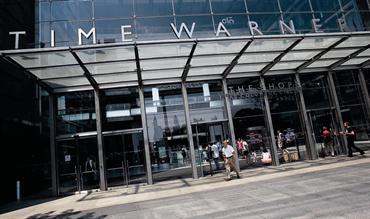 The peaceful resolution of Fox's spat with Time Warner Cable (TWC), the first big retransmission-consent fight between a broadcast network and a cable provider, ushered in 2010. This is certain to bring more clashes as broadcast networks search desperately for ways to supplement falling advertising revenue.

"Retransmission consent will be the next big battleground," a top TV studio executive said last month, weeks before negotiations between top-rated Fox and second-largest cable operator TWC escalated and then reached a standoff.

After months of tense talks and mudslinging, complete with dueling websites and attack ads on TV and in newspapers, Fox and TWC announced at midday on Friday that they had reached a deal in principle after a marathon negotiating session that began at 9 am Thursday.

Through a series of short extensions, Fox and several Fox cable channels, which were supposed to go dark

as the previous carriage agreement expired midnight Thursday, stayed on TWC systems while the parties negotiated.

The pact keeps the signals of Fox's owned-and-operated stations in 5.5 million TWC households and several Fox entertainment and sports cable networks, including FX and Speed, in 15 million TWC homes.

During the 48 hours preceding the midnight Thursday deadline, the two companies came under pressure to keep Fox programming on, with or without a new deal.

Despite the appeals, Fox was fully prepared to take its stations off TWC should the negotiations have not progressed. The network spent millions on TV spots and full-page ads to run during the first week of the new year in such major newspapers as the New York Times and the Los Angeles Times, informing viewers about the blackout.

Those ads now are being used to promote the new Fox series Human Target and the upcoming season premieres of American Idol and FX's Nip/Tuck.

Miller Tabak analyst David Joyce said it was "a win for everybody that a deal got done".

Neither side would discuss particulars of the deal, the length of which is described as "medium term".

Chase Carey,News Corp president and COO called it "a fair agreement" and TWC chairman and CEO Glenn Britt said it was "a reasonable deal".

Fox had been asking for $1 (Dh3.67) per subscriber per month for the broadcast network, but TWC reportedly began negotiations offering as little as 20 cents-30 cents.

Several media analysts, including Pali Research's Richard Greenfield, predicted that the parties would agree to a fee in the 50 cents-60 cents range. A carriage fee of 50 cents reportedly has been CBS' asking price for its stations. CBS has closed several major retransmission-consent deals during the past year, including a five-year pact with TWC.

Fox's agreement with TWC is all-cash, but CBS' deals might include a mix of cash and ad time.

Carey and CBS Corp president and CEO Leslie Moonves had been most vocal about pursuing retransmission fees to supplement shrinking ad revenue for broadcast networks as ratings fall in the face of increased competition from cable, as well as DVR and online viewing.

The Fox-TWC deal will embolden the other broadcast networks, which showed support for Fox by agreeing to run the network's ads on their stations in markets where Fox's signal could have been pulled.

ABC, which had a bitter spat with TWC in 2000 that resulted in a 39-hour blackout of the network, signaled it was ready to follow Fox as it prepares for renewal talks with that cable operator.

"The hit programming on ABC, in tandem with the pre-eminent local news and community-affairs efforts of our 10 local ABC stations, has tremendous value and is worthy of fair compensation," the network said last week.

Adding a wrinkle to the retransmission-consent wars is the pending merger of NBC Universal and Comcast, which will bring a Big Four broadcast network and the biggest US cable provider under the same roof.

Additionally, the networks soon might open a second battlefront against affiliate stations that negotiate their own retransmission-consent fees with cable operators and, given the dire straits of the local-station business, might not be willing to give the lion's share to their respective networks.

One of the first case studies is playing out through dramatic negotiations between Sinclair Broadcast Group, which includes several Fox affiliates, and small cable operator Mediacom. The parties are deadlocked but continue to talk under an eight-day extension of their pact, which also expired midnight Thursday.

Another carriage deal with the same expiration date, between Scripps Networks and Cablevision, ended with the shutdown of Scripps' Food Network and HGTV in 3 million homes in New York, New Jersey and New Hampshire as Cablevision dismissed Scripps' fee-increase request. Despite 80,000 e-mails from viewers, Cablevision has not indicated it will restart negotiations.

Despite providing a much-needed second revenue stream for broadcast networks, retransmission-consent fees -- still dwarfed by ad money as the networks' main financial source -- are not panacea, a top broadcast executive warned.

"We're starting on a path to get back to being a profitable business, but broadcast producers still need to learn that the gravy train is over and learn how to produce programmes more effectively," the executive said.
Keep up with the latest business news from the region with the Emirates Business 24|7 daily newsletter. To subscribe to the newsletter, please click here.
Follow Emirates 24|7 on Google News.