MySpace launches new website, vows to support Palm and Nokia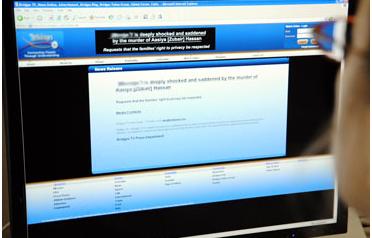 MySpace, the world's leading social portal, yesterday announced the launch of a new, more integrated and optimised mobile website for the 20 million worldwide members accessing its mobile website every month.

Also at the conference, MySpace reinforced its commitment to the mobile social web with plans to develop new applications for Nokia in their S60 web runtime environment and Palm's new webOS, first available on the Palm Pre.

With this announcement MySpace furthers its leadership in mobile as it will be the only social network with applications supported on all smartphone platforms currently active in mobile social networking: iPhone, Google Android, Sidekick, Nokia, Palm and BlackBerry, the company said in a statement.

"We want our users to be able to access MySpace from any device," said John Faith, Vice-President and General Manager of MySpace Mobile. "We are committed to building applications for platforms we feel are groundbreaking to offer our users the best possible on-the-go MySpace experience."

This week, MySpace will be launching an updated version of the MySpace Mobile Website (m.myspace.com / wap.myspace.com), extending the company's global site redesign to its popular mobile destination. The new mobile website further enhances the look and feel of MySpace on mobile, making it even more consistent with the popular online MySpace experience. New user interface elements have been optimised for devices with screen sizes 176 pixels wide (and larger). It features the familiar "MySpace blue" colour scheme and includes the ability to configure email photo upload. The redesign also has been built upon a fully updated architecture, which will allow the mobile MySpace experience to scale rapidly as more users discover m.myspace.com. The new mobile website is supported in 13 languages and localised for 29 countries.

MySpace will develop fully integrated applications for both Palm's new webOS and Nokia in their S60 web runtime environment. Today's news comes on the heels of MySpace's announced support of The Symbian Foundation, which the company will join in order to help construct socially relevant context for developers utilizing the platform.

MySpace is the world's leading social portal for connecting people, content, and culture. MySpace empowers its global community to experience the Internet through a social lens by integrating personal profiles, photo sharing, professional and viral videos, blogs, mobile, instant messaging, and the world's largest music community. MySpace is the highest trafficked website in the US and includes an international network of more than 30 local community sites.

MySpace has 20 million worldwide users on the mobile Web and applications combined, and more than seven billion page views.
Follow Emirates 24|7 on Google News.