New Cartoon Network hub to foster animation talent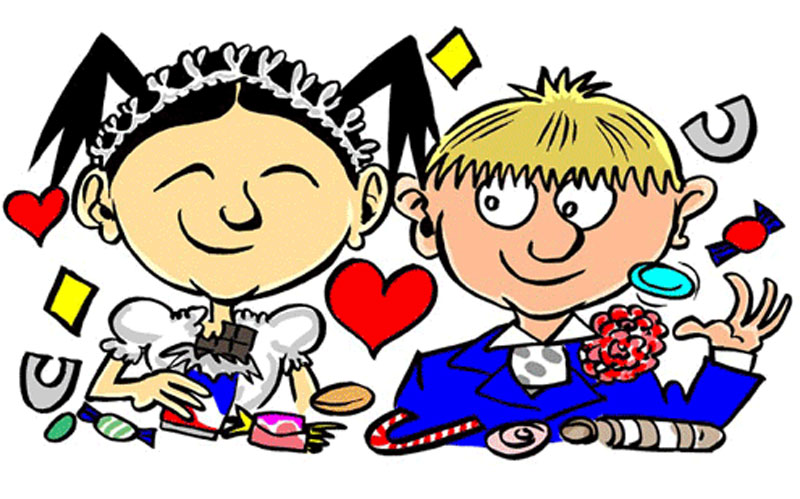 The animation industry is to get a boost in the region with Cartoon Network, a part of Turner Broadcasting System (TBS), the Time Warner company, setting up a three-faceted organisation at twofour54 tadreeb, according to information disclosed to Emirates Business by executives of twofour54 in Abu Dhabi.
"The arrangement has three components involving a training academy, development studios and production facilities, which will all contribute to boosting the animation platform," said Wayne Borg, Chief Operating Officer, twofour54, in a telephonic interview.
The emphasis is on setting up a dedicated animation training academy by Cartoon Network that will provide a massive boost to the fledgling animation industry in the Middle East and North Africa region. Elaborating on the project, Borg added that the focus of the three components of this tie-up was "to develop and evolve the industry eco-system that will help in creating more jobs and give a productive platform to professionals in the field."
The ambitious plans announced at MIPTV in Cannes, will see the development of a number of projects focused on the development of Arabic animation. As well as the Animation Academy, the new partnership will see the opening of the Cartoon Network development and production studios, all of which will be based at twofour54.
Tony Orsten, CEO, twofour54, said: "What Cartoon Network is planning will revolutionise Arab animation. When we launched twofour54 this is exactly the type of partnership we envisioned – one that impacts the full content creation chain – from training through to broadcast. This partnership will not only facilitate the creation of Arabic media content but also support our aim to develop a sustainable media and entertainment content industry here in Abu Dhabi."
Twofour54 has been aggressively expanding in almost every segment of the media field. Since its inception, it has more than 70 business partners, said Borg. "We are an ambitious company with very high targets," he said of the expansion plans of the establishment that's been created in the capital to offer a business platform for media companies. "We are growing at a steady pace and may have slowed down a little due to the global recession, but are still very close to our defined goals."
Cartoon Network's presence in the region will be encouraging for regional players and will offer a creative platform to aspiring animators, said Borg. "Considering the local production and enthusiastic and creative artists, we are certain that this effort by Cartoon Network and twofour54 will certainly offer a fertile ground for others wanting to take up this profession.
"With a regional population of more than 340 million, speaking the same language and coming from a common cultural background, we are enthusiastically positive about getting some creative ideas for entertaining stories. The intention is to connect with the audience and create a platform for the same," he added.
The official communiqué from twofour54 said the first phase to become operational will be the new Cartoon Network Animation Academy and development studios, which will launch in September 2010.
Working closely with twofour54 tadreeb, the region's premier vocational media and entertainment training academy, the academy will offer young Arabs innovative, animation-focussed training with the specific aim of developing animation skills across the region.
The courses will offer comprehensive vocational training in all aspects of animation, complemented by a programme of master classes, which will be presented by Cartoon Network and highly regarded industry experts. A key attraction will be the internships at Cartoon Network's international studios offered to the academy's leading students.
The new animation development studios, also launching in September, is where ideas and concepts for animation will be generated and trialled before taking the best Arabic creative concepts through to production. Young Arabs will be given the opportunity to engage with Cartoon Network experts who will provide the guidance, knowledge and tools required to ensure that their creative animation ideas turn from concepts into reality.
Launching in early 2011, the production studios is the final phase of the partnership. These studios will translate viable ideas from the development studios into a commercial product – Arabic animated programming for the region.
Jeff Kupsky, President, TBS, Europe Middle East and Africa, said: "We are very pleased to be working with twoFour54 on this project to stimulate the talent that exists here and allowing us to work with them to develop innovative local content to complement Cartoon Network's global brand and programming strength."
Alan Musa, TBS, Vice-President and General Manager, Middle East, Africa & Pan Region said, "Cartoon Network has built a strong reputation in the Middle East, so it made tremendous sense for us to invest directly in the region. Demand for quality Arabic animation is on the rise and our projects in Abu Dhabi will facilitate further growth in the industry."
"The academy will offer training programmes that will develop the skills of the region's animators and find the talent that exists in the region. The development studio will ensure their creative animation ideas get off the ground. This is a very exciting opportunity for Arabic content creators and we look forward to working with twofour54 to realise the potential in the region," he said.
Cartoon Network is home to some of the funniest and most exciting cartoons. It delivers the best range of kids' entertainment with hit shows including Ben 10, Chowder, Foster's Home for Imaginary Friends, My Gym Partner is a Monkey, Codename: Kids Next Door, Ed Edd n Eddy and Robotboy. The network is available in 22 languages across 27 separate feeds in 166 countries in 248 million homes, worldwide.
At the beginning of 2010, twofour54 had 60 regional and international partners developing quality media content. This number is expected to continue growing significantly this year.
Follow Emirates 24|7 on Google News.