Nielsen to launch television metering service for Dubai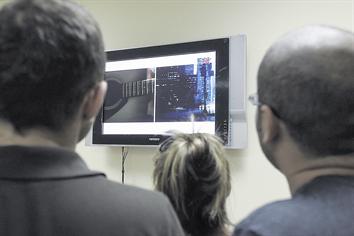 Nielsen, a global research and marketing company, is embarking on a worldwide campaign to measure the reach and efficacy of different media that becomes a necessity in times of economic recession that the world is facing today.

Nielsen is evaluating and analysing data that it has accumulated in the recent past and in fact initiating new research programmes all over the world, including this region.

"We understand the need of the time when advertisers and the market as such wants more and accurate information to make the right kind of investment," said Piyush Mathur, Regional Managing Director, Mena and Pakistan.

In response to the urgency, Nielsen in Dubai has started work on two measurement exercises: Internet monitoring in the UAE and the Middle East Bases, that is for sales estimation evaluation, which is very valuable information prior to new launches of products. "We will also be initiating the process of television metering in the region," added Mathur. "We know that authorities in the region have shown interest in this process and they will soon be launching tenders for this. As a leading global company, we are confident of delivering TV metering with accurate figures," said Mathur.

Prior to launching a worldwide radio survey in local and regional markets, Nielsen conducted a pilot study or radio listeners in Lexington in the US. The survey indicated a reversal of trend that has been working against the radio companies and strongly supported the fact that radio is fondly listened by people in the age group of 18-34.

Linked to the main survey, Nielsen also revealed lot of other vital information from the same pilot study. In the surveyed footprint, people in homes that use cellphones as their sole source of phone communication made up more than 20 per cent of Nielsen's sample and skewed toward 18- to 34-year-olds, significantly younger than landline-only homes.

Nielsen found that cellphone-only homes listened to radio an average 23 hours per week, while the total sample spent just more than 19 hours listening to radio. Those younger households also tuned in to an average of 3.5 stations versus less than three for landline homes.

In total, Nielsen found that radio reached 93 per cent of people in the market over the age of 12, and of these 96 per cent are light or non-broadcast TV viewers and 96 per cent of these go to the movies.

However, emhasising on the local relevance of this survey, Lorraine Hadfield, Nielsen's Managing Director for global radio audience measurement, cautioned that it was a single-market study, and "one swallow does not make a summer." But, she said, in a statement that appeared in AdAge: "We are really comfortable with the results from a statistical perspective. The indication in Lexington is that these young folk are listening to radio more and listening to more stations."

Encouraged by the survey and in response from the market, Nielsen plans the second phase of this radio measurement with an eight-week spring survey that begins in 51 small to midsize markets at participating Clear Channel and Cumulus stations.

Here, in the UAE, Nielsen's online survey is expected to fetch additional information and valuable data for local market. The Nielsen Online is an Internet audience measurement and Web analytic solutions. Nielsen's new services will increase the transparency and accountability within the UAE online industry.

Nielsen Online measures online audience and advertising across a geography representing more than 80 per cent of the world's online activity. Adding the UAE to the already extensive global coverage ensures that Nielsen offers the most comprehensive, independent online measurement service for a global medium.

The Nielsen Online global footprint includes the UK, France, Spain, Italy, Germany, Bulgaria, South Africa, Switzerland, Sweden, Australia, New Zealand, China, Taiwan, Singapore, Japan, the US, Russia and others.

The solutions now available to clients in the Middle East market are based on "Page Tagging" technology, enabling the production of high quality, precise site-centric measurement.

"By adding SiteCensus and Market Intelligence services to our product portfolio – not just in the UAE, but across the Middle East - Nielsen is expanding our capabilities and expertise across this dynamically evolving region. We can now deliver new actionable consumer insights and integrated solutions to our clients in the UAE and beyond to help them implement well-targeted marketing strategies," said Mathur.
Follow Emirates 24|7 on Google News.