Omnicom Media to bite into HP ad pie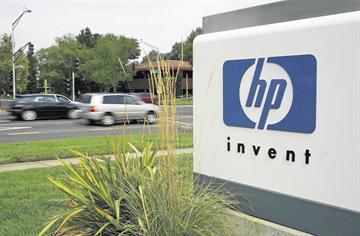 Omnicom Media Group is waiting to get their share of the Hewlett-Packard regional advertising after HP, the world's biggest personal-computer maker, announced their worldwide advertising deal worth $1bn (Dh3.6bn) with Omnicom Group.

The announcement said that Hewlett-Packard Company has appointed Omnicom to handle global media duties across the business and marketing for its Technology Solutions Group.

The contract will give Omnicom about $100 million (Dh367m) in annual revenue, the Wall Street Journal reported, citing professionals from the industry.

Omnicom won HP's media planning and buying duties, which were previously handled by Publicis Groupe's Zenith Optimedia.

Additionally, a group of Omnicom agencies, including Rapp, were awarded HP's Technology Solutions Group account, which includes a range of advertising, direct marketing, digital and media duties. Overall, insiders say the revenue on the accounts represents an estimated $150m to $200m annually.

Hewlett-Packard devoted $786.6m to US advertising in 2007, making the company the 52nd-largest spender, according to Advertising Age.

New York-based Omnicom, whose other clients include Anheuser-Busch InBev NV and PepsiCo, is the world's biggest owner of advertising agencies.

Omnicom won the account over WPP Group Plc, the world's second-largest advertising agency, and Paris-based Havas SA. "We are continually seeking ways to be more effective across all aspects of our business and media planning is no exception," said David Shane, a Hewlett-Packard spokesman from their headquarters. "It's our policy not to comment specifically on business negotiations or plans with suppliers, partners or customers."

Here, in Dubai, a source from Omnicom conveyed that the agency has been told of this development in an internal communiqué, but nothing beyond that has been done, as far as the HP account is concerned.

The HP account, one of the most sizable in the industry is wrecking havoc among industry in times of current recession and is most likely to lead to some layoffs also.

However, Omnicom isn't expecting to hire as many people as Publicis is expected to fire, conveyed one of the industry insiders. HP called a review of its media account last November. Zenith Optimedia, which did re-pitch for the business, had held the account since 2004 and works with the company in 90 countries.

Omnicom, chosen after a recent review, will also handle all advertising and marketing campaigns for Hewlett-Packard's Technology Solutions Group, a $44.8bn division that oversees servers, storage equipment, services and software.

Gary Elliott, VP-corporate marketing at HP, had publicly hinted in the month of October last year at the marketer's dissatisfaction with its current agency relationship structure in remarks made at the Association of National Conference in Orlando.

"The overall message, I would have to say, with HP, is that I don't think any of these [agency] relationships are satisfactory enough that we would continue them without having some degree of experimentation," Elliott said. "We've been experimenting with different agency relationships where we're looking at agency partners and vendors in ways that connect them loosely with each other. We're looking at models where we have everything with one of our key partners.

"What's lacking in agency relationships now is speed to market," Elliott said. "I don't think with our current system we're achieving that. ... We're going to pilot a number of different relationships where we go direct with media companies."

Hewlett-Packard, based in Palo Alto, California, fell 15 cents to $31.24 on the New York Stock Exchange. The shares have declined 34 per cent in the past year. Omnicom, down 46 per cent in the past year, dropped 34 cents to $24.97.
Follow Emirates 24|7 on Google News.