Pan-Arab advertising industry set for a shake-out this year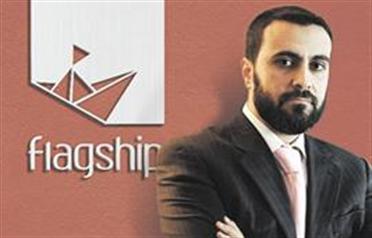 The global financial crisis will not seriously affect the pan-Arab advertising industry, as the affected insurance and real estate sectors constitute only 12 per cent of the total advertising spend, according to a regional expert.

"The industry is set for a shake-out in 2009, with the smaller agencies that were established primarily to service the real estate sector either folding up or opting for mergers. Also, the industry will be challenged to develop effective and creative campaigns at minimal costs," says Shadi Al Hasan, CEO of Flagship Projects.

He said: "Despite the current crisis, the region still needs advertising talent that can effectively combine these capabilities of providing high-end strategies for small budgets.

"International marketing players have not stopped making forays into the market, especially the UAE, a clear indicator that the crisis will have a minimal negative effect on the industry that provides a conducive investment environment and work practices on par with international standards."

"The crisis will certainly affect outdoor advertising because of high cost, however, this sector constituted only five per cent of the total expenditure in the Arab world in the first nine months of 2008 according to Parc," said Al Hasan. "Dailies and magazines capture half of the total spend according to the same study."

Communication operators and FMCGs topped the list for TV ad spend, with a share of 43 per cent, and the list did not contain any real estate company.

Al Hasan said: "These companies will not be hugely affected by the crisis because they provide essential services and products."

He urged advertising agencies to synergise their efforts to serve the interest of the industry, which will certainly experience slower growth in 2009, but it will still be higher than that of peers in the international market."

According to Al Hasan, Gulf markets will continue their growth in the long run as these countries are committed to the projects they have unveiled and investments are still very lucrative. This will enhance the soundness of the economy that will in turn consolidate the position of the pan-Arab advertising industry.
Follow Emirates 24|7 on Google News.