People meters in Abu Dhabi to boost electronic media spend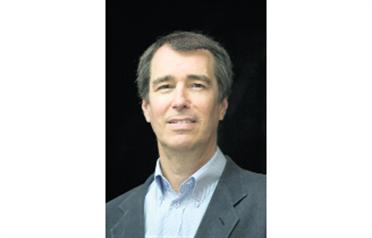 The UAE audience will be monitored by people meters, soon to be implemented by Abu Dhabi Media Company, according to CEO Edward Borgerding.

He said Abu Dhabi Media Company is currently looking at different strategies and structures involved in the project, with the aim of covering the entire Emirates. "We will start with Abu Dhabi audience, but soon we intend to implement people meters throughout the UAE."

Delivering a keynote speech at the opening session of CabSat 2009 Broadcasting conference, Borgerding said media and advertising in the Middle East were different from the rest of the world. "In the rest of the world, while advertising money is shifting from print medium to TV, in this region what's happening is exactly the opposite."

CabSat 2009 Broadcasting conference is being held alongside CabSat Exhibition, which began on March 3 and runs until today at the Dubai World Trade Centre.

He said: "TV advertising is sold for only a quarter of its potential. The business is worth $600 million to $700m where as it should be as much as a $2.5bn business.

"I believe the reason why electronic media is not fairly priced compared to print, is the lack of people meters. Media have no proof to the number of viewers they have, and are, therefore, unable to claim the larger budgets. Meanwhile, advertising agencies who have more funds due to discounted and reduced TV rates, pump this extra money to print."

Borgerding said the cultural issues related to installing people meters in the UAE, need to be taken into consideration, however, it shouldn't be an obstacle to achieving this goal. "We need to be sensitive to and try to be understanding. People meters need not require that many people; they need not be installed in every home. We have to find a statistical array of houses covering all audience categories, and it won't be impossible."

Borgerding did not reveal any figures regarding investment in the project, but he said it was not huge and was going to be supported by many other media organisations in the UAE. "It is something we will invest in. Whatever the figure, it will generate more revenue for us in the long term. The money invested in this project is not an issue at all."

The keynote speech Borgerding delivered was titled: The melting ice cube: Analogue business in the Digital World. Borgerding focussed on the challenges facing traditional media versus mobile and broadband.

The latter is believed to have the greatest growth potential, he said.

The shift, according to him, would cause various concerns. Based on the music industry example, regular revenue streams have been changed because of piracy. "For TV and movie industry it is a matter of broadband and speed. Once it is possible to steal TV and movie content off the internet quickly, their revenue streams will change."

"One of the major challenges of the digital age is the availability of culture for free.

"With advertising revenue trending down, media will face a serious issue of how to sustain the production of more content and be able to finance it, he said.

Speaking to Emirates Business, Borgerding said: "I think our stance is the same as anybody else's. We try to find a good relationship with consumers and advertisers and be able to demonstrate to them that we will bring them value. This is why we will launch people meters as soon as we can."

He said: "Piracy is a big problem and copyright protection has to enforced in millions of homes. It will definitely affect us in the UAE unless we find way to monetise this leakage."

Speaking on ways to monetise content, Borgerding said it could be done either by getting advertisers to pay in invest media where people are able to view for free, or to place subscription fees on downloading content.

With advertising budgets being tightened, Borgerding said media companies will also cut on costs by tending to produce less content, or assigning smaller budgets for new productions.

However, he was optimistic and said entertainment will flourish during the economic downturn.

"Historically during a downturn such as this, people tend to go the movies more because it is a less expensive way to be entertained compared to an expensive dinner or a holiday."

"Movies and TV are doing well, where people pay subscription fees on orbit because they want to watch football games, and I think when the economy picks up advertising will be back."
Follow Emirates 24|7 on Google News.