PR firms help build consumer confidence in times of crises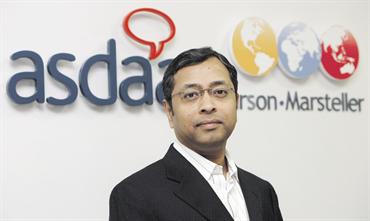 Public Relations has seen unprecedented growth in the region. In times of crises, companies and brands are depending on PR more than before. Is it the cost effectiveness of the industry or is it its impact as such that is adding to the industry's expansion?

Sunil John gives an in-depth look into the world of PR – what it was; what it is and what are we to expect?

Public Relations is coming to the forefront for the purpose of communication, especially in these times of crisis. What do you attribute this phenomenal growth to?

The communications industry is going through dramatic change and it's not a new phenomenon. It's been happening for quite some time. This is because the horizontal access of communication is becoming stronger and stronger. It came as a trend when people didn't notice it and it just crept into the communication scenario when traditional means of communicating, which is mass media advertising model, dominated the communication industry. That required taking chances to reach out to as many people as possible; and taking chances to eventually hit your target audience also has changed substantially because of the revolution that the worldwide web brought in.

This opened means to communicate peer-to-peer. The vertical axis was axed by the horizontal axis for a more effective means to communicate. Communication world started using PLYs (Person Like You) to spread the branding message and that was more effective compared to a traditional advertisement, simply because masses value the opinion of PLY more than what they see in a paid advertisement.

Public opinion can bring down a brand like GAP after its child labour scandal or make Dell-Hell when batteries started exploding in their laptops.

These were truly the cases where companies failed to communicate with their consumers and paid for the consequences. No amount of advertising could rescue these top-line market leaders as they were against the P2P mode of communication. The beauty of this is that it's self-propelled and can't be controlled.

This is where PR comes into the role and in the hands of professionals can turn the situation, which no amount of advertising can.

Where does PR come into the role? Is it for building perceptions or countering any bad publicity?

The conversation from peer-to-peer can't be ignored. International brands that chose to ignore these "conversations" suffered with drop in their public image and as a result, today companies have changed completely. Everybody has what's called a social media strategy. And that is the strategy lead by PR firms.

In fact, PR becomes a major tool to achieve this. So PR helps to listen to the conversation in the market; make use of the information in the conversation and then mould the conversations in the right direction for the brand to emerge with the perception that it intends to.

Under the current circumstances, PR usage has gone up a lot and the industry has matured to accommodate the demands. Did the PR industry undergo many changes to accommodate these expectations and increase in demand?

Today it's a crisis of confidence and not a crisis of consequences. To build up that confidence back into the minds of consumers and in the market, you need to communicate very emphatically, cleverly and with persistence.

PR works to communicate realistically and in times like these, works to induce the confidence. For this, PR works "at the table". Unlike advertising where communication is with marketing departments, we are at the boardroom; we talk to the leaders of the company and chart out their communication strategy.

PR role is to bring out the story that needs to be told. Today communication is vital to connect with your clients, your employees and your owners, too. In today's scenario, every aspect of communication is vital to the image of the company and PR has evolved to assist and lend a hand in every aspect.

How has this increased PR role and enhanced market share?

Clients have realised that public relations is a smart investment for two reasons. One is the credibility with which we convey the message and the second is that PR is a long-term investment.

All this has helped the industry grow in multiple digits. In total, the industry has grown in the recent past by 30-40 per cent year-on-year. Most of the growth has been only in the past five to six years and that has been very dramatic. In terms of capital, the over all PR industry in the Middle East is worth more than $100 million (Dh367.3m).

Has the industry in the region grown and matured with time?

The public face of PR is what you see in the media, but that's probably less than 50 per cent of the work that we do. PR today has truly matured as a consultancy practice and we have today in Asda'a specialised segments that help in various aspects of business activities.

We have six-to-eight practices within Asda'a, which are very popular with various clients. We have experts in these areas and they have created specialised areas of service.

In fact, meeting the needs of the hour, Asda'a has launched two more practices: digital practice and change management practice. These two newly-introduced practices will help manage the needs of the hour and we will grow more if and when there's a need to accommodate and develop.

PROFILE: Sunil John CEO of Asda'a Burson-Marstellar

John has been at the heart of PR business in the Middle East for nearly two decades. He has shaped Asda'a Burson-Marsteller to become one of the leading PR agencies in the region, advising governments, international brands and global and local companies.

He serves on the National Advisory Council for the College of Communication and Media Sciences at Zayed University and is the UAE National Chairperson of the International Public Relations Association
Follow Emirates 24|7 on Google News.