PR looks at 2010 with cautious optimism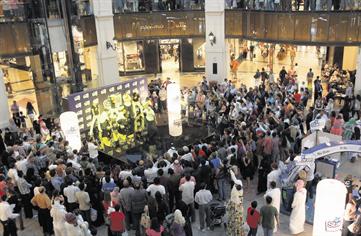 The expectations of the public relations industry from 2010 range from "wait and see" to expecting a more difficult year than 2009.

Although industry leaders wish to be optimistic, their responses to a questionnaire sent by Emirates Business reveal a cautious mood.

Rebecca Hill, Executive Director of the Middle East Public Relations Association (Mepra) said: "The year 2010 will be about sustaining growth in the agencies in what could turn out to be a more difficult year than 2009. For in-house public relations practice, the challenge will be to maintain budget levels and continue to build internal capabilities."

Some said 2010 could be a more difficult year due to persistent misunderstanding of the role of public relations and the clutter in the industry, where a lot of small "money generation" agencies make PR an acronym for press releases.

Robert Mitchell, Managing Director, Zed Communications, said: "My biggest worry is the continued 'wait and see' attitude of major corporations who are waiting for someone else to make the first move. I think those who will make the first move in 2010 can be the winners, that is, if they make the right move and stay on course.

"If it does not work first time, persevere."

Sunil John, Chief Executive Officer, Asda'a Burson-Marsteller, said: "The major concern for the Middle East public relations industry in 2010 is unquestionably the stability of the global economy. While the world is now clearly recovering from the financial crisis, and most domestic economies have stabilised, concerns remain about a potential global double-dip recession, which would have a major impact on the PR industry worldwide, including here in the Middle East.

That said, Asda'a Burson-Marsteller witnessed significant bottom-line growth across the second half of 2009. Based on our strong existing relationships across the region and robust new business pipeline, we anticipate that trend to continue over the coming 12 months, as we focus on sustainable growth during a period of ongoing global economic uncertainty.

David Baker, General Manager, Action PR, said the year would mark a cautious mood for the industry, especially in the first quarter.

"We entered the fourth quarter of last year thinking we would see a turning point. We did hear a lot of positive talk and pitches and we did receive a lot of inquiries, but nothing has materialised into contracts."

Baker said: "The reason for this is that the budgets of 2008 are not there. Of course, being realistic, I would not expect they would ever be.

"Meanwhile, the market still needs more awareness regarding the importance of public relations."

Industry leaders said the increased concerns regarding the industry in 2010 were a result of 2009.

Baker said: "When we came out of the summer period through Ramadan and the festive season, the fourth quarter was expected to show more positive results than the previous quarters.

"It did show signs of returning to the right direction but those signs did not translate into concrete actions."

Bassem El Zein, Executive Director of I-Witness PR, said the impact of 2009 will be much clearly felt in the first quarter of 2010.

Steady market

El Zein said: "I think the growth of the market will neither decline or steady at one level. Instead, it will see a lot of ups and downs and I don't think this is a negative phenomenon. The PR industry will be in sync with the other industries and the economic situation."

"A young agency, I-Witness, has survived through 2008 and 2009 and has made profit, in addition to winning new clients, including multinational companies,", he added. His recipe for survival was avoiding real estate, financial and automotive clients and focusing on thriving sectors such as Islamic finance and insurance services, as well as FMCG.

However, El Zein said: "It is not going to be an easy ride. There is no mature understanding of the role of PR and there are a few agencies who have the true know-how related to crisis management, investors' relations and specialised communications services.

"The rest are press release generators that only serve to clutter the market."

He expects several of the less qualified agencies to perish in 2010.

Ziad Hasbani, Managing Director, WeberShandwick, said: "Every year brings with it a new set of challenges. However, I think the return to good health of the economic and business environment will be in everyone's best interest.

"On the back of the crisis, you could expect brands to be cautious in their spending and remain extremely conservative in their marketing and communications activities, which wouldn't be the right approach.

"We hope that companies will look at the big picture, include PR in their holistic campaigns, and take on new ideas rather than revert back to press releases.

"In periods of recession some organisations found it easy to discard PR to save costs and this was obviously a wrong decision.

However, he said: "We are quite optimistic about the PR industry for 2010 as the industry continues to grow and professionalise itself. In the long term, we see more positives for our industry than areas of concern."

David Allen, PR Director, Memac Ogilvy Public Relations, has seen an improved understanding of the role of PR and the need for it in the brand's communications mix, a growing realisation of the impact of properly-structured and well-executed PR programmes on corporate reputations and a greater need for transparency in organisations' communications with their stakeholders, due to increased demands and expectations.

He also added that the public relations industry also benefited from the reduced marketing and communications budgets, which has created a larger need to resort to the less costly public relations services.

However, he said: "There are still not enough solidly capable, strategic PR consultants available in the market today, who are serious about building a career of note in the Middle East PR industry. Having said that, the situation is much improved from a few years ago, as the industry matures and develops – and the silliness of the so-called 'boom years' is put behind us."

Baker said: "There is a continuous need to work on building awareness towards the importance of public relations. The issue with public relations is that it is not a quick fix, meaning that managing reputation is a long term non-stop process due to the consumers' short-term memory."

Growth projects

On growth prospects, both the optimistic and the cautious players forecast positive signs.

Sunil john said the total fee revenues of the Middle East PR industry reached $150 million (Dh550.5m) in 2009.

Based on current projections, we believe that the outlook for the regional industry as a whole is positive, likely leading to collective single-digit growth over the coming 12 months. He said: "At Asda'a Burson-Marsteller, considering our strong performance in the second half of last year, we are confident that we will outperform those projected industry benchmarks."

Hasbani said: "It is difficult to commit to an industry figure for growth rates and PR spend as our business is generally linked to the economic climate and the respective industries our clients work in. If one of those industries is affected then it does have an impact on us.

"The real estate market was a perfect example of a thriving revenue generator that pretty much disappeared overnight for most agencies.

"Public relations plays a key role in helping companies build and maintain their reputation and, in times of economic turmoil, the service we provide becomes even more relevant as many brands are caught in the public eye unprepared and see their reputations suffer.

"Companies are then quick to turn to PR for help as they see what happened to their competitors and are keen not to repeat the same mistakes."

Hasbani said: "As a result of the crisis, we are seeing PR take on a much more important role not only within the private sector, but also within the government.

Challenging year

"Despite a challenging and interesting year, 2009 in general was not really a bad year for the public relation industry as many of our services such as crisis management were in demand.

"Tier one consultancies were the least affected, witnessing growth in some cases, and we expected this to continue through 2010 as the general market conditions improve.

"As more organisations realize the reputational benefits of public relations, the demand for vertical sector expertise and senior counsel will keep growing and this will ultimately benefit the public relations industry."

Allan said that his company had already seen "continued significant growth in 2009". He added: "We fully expect this trend to continue throughout 2010 and beyond. This can probably be attributed to a variety of factors." Mitchell said: "I expect to see growth in marketing spend across the board, in PR, as well as in digital, print and broadcast. PR growth will be affected by clients' realisation that PR is a highly cost-effective tool in the marketing mix especially when it's not all good news that needs to be told. Across the UAE, I would expect year-on-year PR spend to grow by high single digits in 2010."

El Zein said his agency is projected to grow by an impressive range between 15 and 20 per cent in 2010.

Baker said his company's growth would be in the range of a double digit, although 20 per cent seemed a far-fetched target that would be just wonderful to achieve.

In the meantime, the public relations industry will continue to suffer from the lack of consolidated figures regarding the total billings, in addition to a clear and unified vision on the total industry growth rates.

Mepra had recently highlighted another challenge concerning the urgent need for scientific measurement.

The PR summit highlighted the role of measurement in justifying the efficiency of public relations in building and managing reputations as an essential part of the communications strategies in both corporations and government entities.

Hill said Mepra would place increased focus on training and organising industry events, in addition to producing more frequent surveys that would gauge trends.

Talent hunting

An additional challenge, industry leaders said talent was still hard to source, especially in areas that involve technology, social media and digital public relations, as well as writing and translation skills.

Allan said: "Although we have a solid team with a robust service offering, we believe that finding the right talent mix will remain a challenge in 2010."

El Zein said. "People in this market have become so good at writing resumes and conducting interviews, although their true skills turn out to be disappointing. Digital experts are much harder to find. For us, the year 2010 should mark the sustaining and development of our human resources, at the same level with our focus on business development."

Baker, however, did not see a major challenge in sourcing talents. "We have a good team and we are constantly investing in training, a strategy that will continue throughout 2010. This will involve developing expertise in areas such as digital and social media.

Digital PR

The year 2009 saw an strong influence of social media on consumers, pushing digital solutions to the priority of discussions in both the advertising and marketing practices. Public relations, being no exception, also followed the same trend with many agencies forming digital PR departments and teams. The industry leaders saw the trend becoming much stronger in 2010.

John said: "Today, the role played by online and social media has dramatically changed the way reputations are built and managed: just one angry blog post, embarrassing YouTube video or angry Tweet can undo in minutes a reputation built over many years. As a consequence, there is now no question that digital communications must be an integral element of any sustained outreach programme.

Online communications

"Here in the Middle East, Asda'a Burson-Marsteller recognised early the importance of online communications, establishing in 2009 an in-house Digital Practice dedicated to helping clients increase their digital presence by participating in the vibrant, global dialogue taking place online."

John said: "In that regard, over the previous 12 months, we carried out a range of digital communications activities for clients such as Emaar Properties, Ford Motor Co and the Dubai International Film Festival, reaching out to online audiences through social networks, blogs and other digital media. We anticipate that the scale and scope of such activity will increase significantly in 2010."

Ziad Hasbani said: "Social media really came of age in 2009. In line with the rapid growth of internet penetration, users flocked to the many social media platforms available to them.

"Social media sites such as Facebook and Twitter have quickly become the primary source of breaking news and information and we witnessed several high profile disasters break out first exclusively on Twitter.

"In the Middle East, hotels, restaurants, retailers, airlines, consumer technology companies and even some government entities rushed to set up profiles on Twitter, Facebook and YouTube.

"By embracing social media, brands have an opportunity to engage with a potentially new target audience and to get authentic feedback on their products and services. The only reason firms remained reluctant to invest in social media in 2009 was because they did not really understand it.

Mitchell said: "Many young people are leapfrogging from PCs to wireless handsets. This will drive digital PR as the messages can soon be personalised by demographic segment and geographic location."
Keep up with the latest business news from the region with the Emirates Business 24|7 daily newsletter. To subscribe to the newsletter, please click here.
Follow Emirates 24|7 on Google News.