Printing industry grows by 8%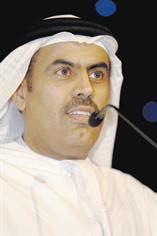 The printing and publishing industry has grown by eight per cent in the fourth quarter of 2008 compared to the same period of the year before, said Ahmad bin Hassan Al Shaikh, Chairman of Printing and Publishing Group, at the Dubai Print Awards Gala.

Al Shaikh made a speech at the special function held under the patronage of Maktoum bin Mohammed bin Rashid Al Maktoum, Deputy Ruler of Dubai, to honour the winners of the Third Dubai Print Awards 2008, organised by Printing and Publishing Group.

The top winner was Emirates Printing Press with nine awards in different categories, of which six were gold, for books, brochures, boxes, innovative products and calendars.

Al Ghurair Printing Press won four awards, of which two were gold, for magazine and annual reports categories. International printing press won one gold award in posters categories in addition to three others. British Industries, Kuwait and Modern Printing Press won five awards each.

In the newspapers category, Masar Publishing and Printing won the jury award. The top award went to United Printing and Publishing.

He said the 2008 competition saw 800 entries, a double increase over 2006 participation. He acknowledged that 30 per cent of the winners of the 2008 awards were from the GCC.

"This proves that the industry is witnessing significant advancements not only in the UAE but also in other countries of the region."

Most winners were from the UAE, Oman and Kuwait.

The awards were distributed in 20 categories with six digital printing awards. The categories included posters, magazines, books, newspapers, brochures, flyers, POP material, reports, newsletters, calendars, boxes, innovative products and directories.

Al Shaikh said the printing industry will definitely be affected by the global financial crisis, referring to a slight slump in the business. "Q4 grew by 20 per cent over Q3, yet only grew eight per cent over fourth quarter 2007", he said. "However, the impact will be less than that speculated in the market. I see this as an opportunity."

Advertising remains the major driver of the printing and publishing industry in the region.
Follow Emirates 24|7 on Google News.