Proctor and Gamble plans website to direct sales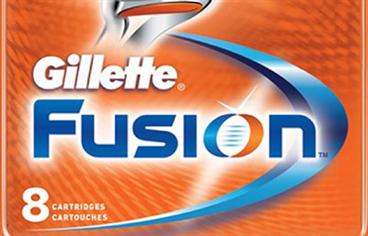 Proctor and Gamble plans to introduce its own website this month to sell goods directly to consumers and work on improving its relationships with established online retailers such as Wal-Mart Stores and Amazon.com.

Proctor and Gamble's "eStore" will be owned and operated by e-commerce service provider PFSweb, which will control prices, promotion, and distribution. Only US shoppers will be able to buy the products

Proctor and Gamble's Chief Executive Bob McDonald said last August the company wanted to increase its online sales "substantially" over the next few years.

Online sales accounted for about $500 million (Dh11.83 billion), or 0.6 per cent, of the company's financial year 2009 sales of $79bn.

Proctor and Gamble plans a full scale launch this spring, after a pilot test with 5,000 consumers starting in the next few weeks.

The "eStore" marks the first time the world's largest household products maker will have a broad online retail strategy.

Proctor and Gamble has a small presence in e-commerce through some of its brands and through a site that Gillette built about 10 years ago, before it was bought by the large. Still, most online sales of its products are done through others such as Walmart, Amazon.com and Alice.com.

Household goods such as Proctor and Gamble's Tide detergent, Pampers diapers and Pantene shampoo are heavy or bulky, so shipping costs can be high for low-priced items. Also, consumers want to replace some products, such as toilet paper, at stores instead of waiting for a shipment.

Brian Wiegand and Mark McGuire, who launched Alice.com last June, said they expect every consumer packaged goods company to have an online store or a plan for one by the end of 2010.

"It's a trend that's way overdue. It's way behind the other industries," said Wiegand on Friday.

Proctor and Gamble said it had spoken with others selling its products online to make sure they understand the company aims to increase sales for itself and retailers.

The multinational FMCG company aims to run the eStore like a "learning lab" to help gather information about online purchases. The site will test subscription models as well as using social media.

"I don't think Proctor and Gamble or other manufacturers are done with exploring the different ways that they're going to try to go direct to consumers," McGuire said.

Alice.com, which is not involved with Proctor and Gamble's plans, is starting to run online storefronts for others, such as General Mills' Nature Valley granola bars.

Proctor and Gamble said it does not expect its new online venture to impact www.theessentials.com, which Gillette started to sell hard-to-find parts for its products, such as Braun electric razors and Oral B battery-powered toothbrushes. That site, owned and run by The Field, has added other Proctor and Gamble products since the company bought Gillette back in 2005.
Keep up with the latest business news from the region with the Emirates Business 24|7 daily newsletter. To subscribe to the newsletter, please click here.
Follow Emirates 24|7 on Google News.