Public relations firms stay sturdy amid crisis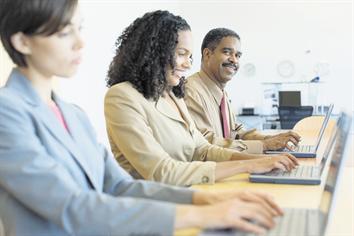 Public relations will remain more sturdy than advertising in the UAE market, as it continues to grow.

Keeping up the positive attitude and hope to weather through the difficult times, leaders of international and local agencies share the same optimism, although from different point of view.

Jack Pearce, Head of Matrix PR, and Chairman of Middle East Public Relations Association (Mepra) expected public relations industry to sustain the growth experienced in recent years, somewhere near 20 per cent year-on-year.

"There is a great potential for this industry to grow. The coming years will see more clients requiring sophisticated PR services. Looking back, 20 years ago, a few people utilised PR. Ones who did, comprised multinational corporations, international airlines and large hotel chains. Later, however more local clients in sectors like banks, semi-government, insurance and financial services showed interest in PR consultancy."

"International companies are seeing more potential in the Middle East instead of the West which generally going through recession," he said.

Public relations consultants agree that their services are much more needed in times of crisis. That is their reason to believe that they will continue to fare better, when media buying and outdoor agencies are currently making people redundant and suffering from huge budget cuts.

Being less costly, many experts believe that PR will be able to make up for their retracted advertising spend.

"Companies will still need to be visible," said Pearce. "I think a lot more people will have to have some marketing presence, and will go to public relations because it is more cost effective. Some who are more hit by the crisis might require additional PR support."

Ziad Hasbani, Managing Director, WeberShandwick, said: "This is the time for PR. Generally speaking, PR is not as affected by the crisis as advertising. I do not believe our business will face decline, rather, it might continue to grow at the pace of the previous years, a double digit rate."

"From my perspective, I expect revenue to increase, as we see more clients who have cut on the advertising spend but believe they cannot afford to lose their visibility. PR will offer that."

"To clients, this is an open market where information travels freely. Bad news can become even worse if not dealt with proper communication. Companies will need to communicate with their audiences to sustain perceptions, and protect their reputation," he added.

Dave Robinson, CEO, Hill and Knowlton, MEA, said: "PR industry typically fares better than many of the marketing disciplines in times of downturn, because what we do is communicate very specific messages to very specific audiences in very relevant ways.

"People are mistrustful of advertising anyway, because they know someone is being paid to tell them a certain message. Advertising is very effective in raising awareness, but when you actually want to persuade people or build trust, it is a very tough job for advertising, and it requires enormous budgets. PR, however, is very cost-effective. In fact, global figures show that for every $100 (Dh367) spent in advertising only $1 goes to public relations."

Nitin Puri, Executive Vice-President, BPG Group, said: "During recessionary trends, "communicating" becomes important and PR plays a prominent role as it provides third party credibility and holds potential to initiate discussion. In line with this, the need to be more active in PR becomes imperative and we will see organisations emphasising more on PR in 2009."

PR clients trends vary from advertising. While real estate and finance have extremely cut on advertising, many have approached public relations agencies. "We have had at least 10 potential clients approaching us this month for various services," said Robinson. "We have received requests from real estate, finance, infrastructure, technology, government and education."

Hasbani said many of the firms approach PR agencies for project work instead of retainer contracts. One or two existing clients also went from contract to project basis. "It is normal, it happens everywhere. Did those clients wish to be on retainer but are not able to commit because of the current situation? No one would know."

"In our business, some of our clients have to be on retainer and others as projects. Some firms base the large part of their business on projects. In this sense they adapt to the situation. It does not mean that having project clients makes such firms unstable," he said. "With a job well done, project clients recommend us to other clients. Currently, almost 89 per cent of our clients recommend us to others. This helps build our reputation."

PR leaders, mainly in large agencies of international projections, declare that they are very well-balanced, in terms of clients. Real estate does not consist a major part of their business, which helps buffer the impact of real estate budget cuts on those agencies.

"Real estate consists of 20 per cent of our clients. True, there is no company that is recession proof, yet, those who have the PR culture realise it is a strategic choice to maintain their spend. Others who are less aware of the importance of public relations, will soon see results and follow lead. We are always going through an education process to increase our clients' awareness of the importance of communication."

Robinson said there was no fixed trend when it comes to clients' decisions on cutting spend. "Broadly speaking, realty and financial companies are scrutinising their budgets quite carefully. But even with those sectors, some are continuing their plans for this year, some are talking about additional projects, and extra programme activities, while others are putting projects on hold until further notice."

Staff cuts are not ruled out, although both WeberShandwick and Hill and Knowlton said they did not make any people redundant yet.

"I may have to make redundancies in the first quarter of this year," said Robinson. "It is very early. In my opinion, other companies who have already made redundancies are either hasty or in a difficult situation."

"I know that it is one of the things I have to consider this year depending on how business develops. Making redundancies is a little like going on a diet. It means change of habits, it is a little bit tough, uncomfortable and no one really enjoys it but you end up being healthy as a result," he added.

Hasbani said there was no need for panic. "I don't think we will be forced to let go of our employees."

BPG has laid off around 15 employees last month, however, none in its public relations disciplines.

Although this all sounds positive, someone has to pay the price. Many of the smaller public relations agencies have been closed down. One agency in Dubai Media City, recently laid off its senior employees and transferred the juniors to other business departments.

The four-employee agency depended on one major client, a real estate developer.

Yet, Jack Pearce saw an opportunity for smaller agencies, namely boutique agencies. "Our agency has not been affected. We are having more inquiries than we used to before from clients who have been in bigger agencies."

On the other hand, international agencies believe they have a better chance to remain on top, encompassing a wider geographic range, and bigger spectrum of experience.

"I believe very strongly that international agencies like us who have been long established have a wider scale. Most local agencies don't have our resources. We have both firm experience in the region and understanding of culture and of course the global presence. Based on that, we have a lot more we can do than most local agencies," said Robinson.

"Similarly, I do not think that setting up inhouse PR departments is as cost effective as outsourcing in such times," he said. "Inhouse is fixed cost. An agency is more flexible. We can offer one employee at times, or all our 2,500 employees at others when they are needed."
Follow Emirates 24|7 on Google News.