Publishing industry to discuss challenges posed by financial crisis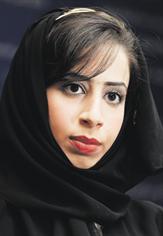 A number of internationally and regionally renowned experts are scheduled to speak at a seminar on the media and publishing industry held by Dubai Press Club in association with KnowledgeView on Thursday.

The seminar, slated to be held at the Press Club, will discuss business and technology solutions for the rapid changes in the media industry and the challenges posed by the current financial meltdown.

The seminar on the media and publishing industry comes close on the heels of the Arab Media Outlook 2008 – 2012, the ground-breaking report on the media industry in the Arab World. The report was based on extensive research in 12 Arab countries.

Maryam Bin Fahad, Executive Director, Dubai Press Club, said it was part of the efforts of the club to get to the root of the present situation and to throw up as many ideas as possible to sail through this crisis with minimum damage.

"Through a variety of initiatives such as this seminar, we are trying to float ideas that would help the region's media to withstand the pressures that the financial turmoil puts on the industry," she added.

Richard Withey, former Global Media Director for Independent News and Media, Dr Ali Al Assam, Managing Director of KnowledgeView, Francis Matthew, Editor at Large, Gulf News, and Magdi Hannah, Press IT supervisor, Abu Dhabi Media Company, are among the speakers who will present their views at the seminar.

Richard Withey, who had a 12-year stint at News International as Director of New Media, will speak on the future of newspapers in the context of the global changes in the media landscape and how these will impact on publishers in the Middle East.

Dr Ali Al Assam, a leader in news publishing systems with more than 40 media companies, will be speak about systems and editorial management processes designed to reach the new type of consumer that he calls the pubsumer [publisher-consumer].

Magdi Hannah, who has more than 20 years of experience in the newspaper industry, will focus on how digital workflow can improve editorial efficiency and cut costs. Francis Mathew, a veteran journalist with over 25 years of experience in the Middle East and Europe, will address the challenges that the industry is faced with in the backdrop of the financial meltdown.

Dr Ali Al Assam said: "We see the current turmoil as a challenge as well as an opportunity for publishers to change the way they work, through multi-publishing in a convergent Newsroom environment to reach new audiences and reduce editorial costs while improving quality. KnowledgeView is working with many of its media clients in the Middle East to that end".
Follow Emirates 24|7 on Google News.