Rise in number of entries for Arab Journalism Award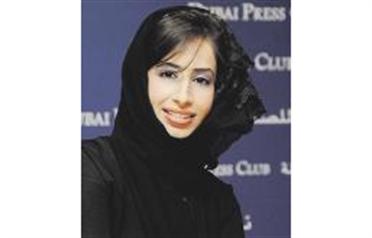 The General Secretariat of the Arab Journalism Award has revealed a substantial rise in the number of entries for the prestigious award's eighth and current round, with participation from Kuwait, the Maghreb region, Egypt, Jordan and Lebanon showing unprecedented increase.

The General Secretariat expects the number of entries to soar by the closing date for entries on January 15, as it is awaiting entries to reach en bloc from various journalists unions in different Arab countries, with which Dubai Press Club had signed agreements for co-ordinating and pushing wider participation.

Maryam bin Fahad, Executive Director, Dubai Press Club, attributed the spurt in participation to the promotion tour that a team from the club made to Egypt, Lebanon, Jordan, Kuwait, Qatar and the UK as well as the trips to Morocco, Tunisia, Bahrain, Qatar and the UK last year.

Bin Fahad drew attention to the special team that has been pressed into action at the Press Club as part of the development plan for the award, consisting of Muna Bu Samra, Deputy Director, Arab Journalism Award, Jasim Al Shamsi, Award Executive and Abdul Aziz Abdul Latif Sadeq, Events Management Executive.

The team will work on the entire operational side of the award as well as speedily respond to queries from journalists from across the Arab world. Speaking of the comprehensive development plan put in place to widen the scope and reach of the award, Bin Fahad said: "We look forward to the participation of all the Arab countries by the year 2010 as we are currently putting in a lot of efforts to that end through promotional visits and other means of direct communication with media organisations and journalists."

Arab Journalism Award, worth a total of $250,000 and comprising 13 categories and the Media Personality of the Year, is the preeminent award programme in the Arab world that recognises excellence in journalism. The categories include Political Journalism, Business Journalism, Columns, Interviews, Sports Journalism, Environmental Journalism, IT Journalism, Journalism for Children, Press Photography, Cartoons and Health Journalism.
Follow Emirates 24|7 on Google News.