'Rust' campaign hits regional car sector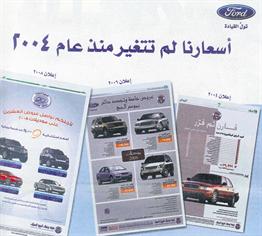 A consumer boycott campaign facing Saudi car dealers has found its way to other countries in the region through mobile phones, online forums and social networks.

The campaign, launched last December, is being promoted in more than five Facebook groups in addition to various online forum, under the slogan "Let it Rust". It urges people to stop buying cars for almost three months, while stock of newly imported cars rust in warehouses.

More than 2,000 members in Facebook groups hailed the campaign. An enthusiastic boycotter said car prices decline in the rest of the world, should reflect in the local and regional markets.

Last November, Toyota reported that its global vehicle sales plunged 21.8 per cent, the biggest drop in eight years. Members of the "Let it Rust" campaign saw that Toyota prices in Saudi Arabia, however, were growing higher.

The impact of this campaign has been regarded with concern from dealers, as a letter posted to the Minister of Trade in the Kingdom revealed.

The circulated letter holding his signature, requested the Ministry to act quickly to stop the "fierce" campaign which aims to "fight car dealers who are an integral player in the national economy".

In reaction to the campaign, Al Jazeerah Vehicles, Ford's exclusive car dealer in Saudi Arabia, has launched an advertising campaign stating that its prices haven't changed since 2004.

Saudi Arabia, is currently considered the largest consumer market in the region. Being third in ad spend in 2008, with UAE first and leading advertisers to be mor aggressive on Saudi campaigns.

Meanwhile, the UAE market has started to face a slowdown in car sales since December, almost reaching 10 per cent for a few car models and brands.

A UAE consumer group on Facebook, currently includes 294 members. Participants in this group are hoping that their movement would create a stir that would eventually lead to leaner price deals on cars such as Lexus, BMW and Chevrolet.

A car buyer who had already scanned all major showrooms in Dubai for a sedan car said: "I would rather wait for another month or two, and I am quite sure prices will come down even further. Many major car brands are known to face huge sales drops, and I believe our region can still be a safety haven to boost sales. I believe they should offer more incentives."
Follow Emirates 24|7 on Google News.