Savour Brazil's organic foods at Dubai show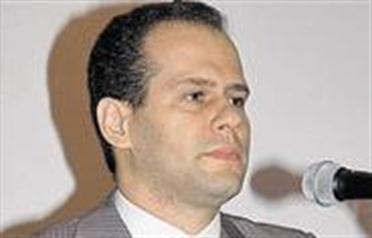 In an age where fast foods and snacks rule, organic produce remains generally viewed as a novelty. Numerous studies attest to the superiority of organic foods, which are grown without the use of conventional pesticides and artificial fertilisers, protected from human and industrial waste, and processed without food additives, over processed and commercial products.

The use of organic foods also promotes a healthy attitude of self-improvement and greater respect for nature. "Around the world we see a steady shift towards organic foods. And while a lot of people believe that these products are more expensive, they present numerous psychological and physical benefits," said Juarez Leal, Project Manager of "Flavours from Brasil".

Global organic food production has been rising at around 20 per cent a year since the early 1990s. The global market for organic food and beverages was worth $22.75 billion (Dh83.4bn) in 2007, according to Euromonitor International. The Middle East is considered among the fastest growing markets for natural and organic products.

One country that is a global agricultural power and a major source of organic foods is Brazil, which ranked fifth as an international food and beverage supplier in 2007. The South American republic exported $39.4 billion worth of overall food and drinks to the world during this year, among them organically-produced açai; camu-camu; cashew nuts; Brazil nuts; coffee; honey; and natural guarana, which is used as a concentrate for soft drink production.

Although Brazilian organic foodstuffs are relatively new compared to the traditional sectors, they are increasingly being sought in the Middle East as they are the products of exceptional Brazilian nature and weather, are easily traceable in terms of source and production, and are reliably certified.

Many organic foods from Brazil can be sampled at a special section included in 'Flavours from Brasil,' a trade event – jointly organised by Apex Brasil, the independent Brazilian trade and investment promotion agency and IFP Emirates – that will be held from February 21 to 22, 2009 at the Intercontinental Hotel – Festival City, Dubai, UAE.

"The show will feature a general introduction to Brazil and its food exports and launch a one-year programme which will place products from around 50 Brazilian importers and exporters in major Middle Eastern supermarkets," says Leal. Businessmen who commit $1 million worth of Brazilian product purchases will receive up to $100,000 in promotional support, including products and sampling counters.
Follow Emirates 24|7 on Google News.