Sheikh Majid Youth Media Awards prizes worth more than Dh1m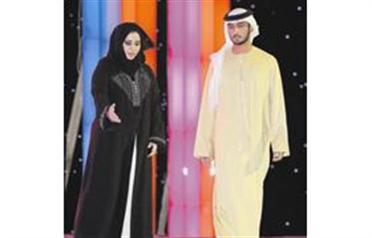 The Organising Committee for the Sheikh Majid Youth Media Awards announced the prize amounts and time schedule for the second annual award, which aims to stimulate and promote emerging media talent among UAE national youth.

Arab Media Group (AMG), the UAE's largest media company, is the official media sponsor of the awards.

Prizes for the awards amount to more than Dh1 million. The number of winners in the print, radio and video categories have been raised from three to five, while the winner in the category of best TV presenter will win a cash prize as well as a year-long contract with AMG's Noor Dubai Radio and Television.

Abdullatif Al Sayegh, CEO of AMG, said: "As the country's largest media company, it is our commitment to back initiatives that mobilise the participation of the entire community. It also gives us an opportunity to demonstrate our appreciation of the support the community provides to our print, radio and television network."

Explaining the rational behind the awards, he said: "We did market research and found that the number of UAE nationals is not increasing proportionately with the needs of the market.

"Media has boomed in the recent past and requires a lot of additional professionals in the industry. Universities and institutes have not been able to fill the void. To fill this gap Sheikh Majid bin Mohammed bin Rashid Al Maktoum, Chairman of Dubai Culture and Arts Authority, decided to encourage Emiratis to take up this career and attract individuals who are not even from the industry to exploit their potential and make them a part of this growing sector," he added.

Commenting on the status of the industry in the current circumstances, Al Sayegh expressed his confidence that, "AMG will not stop, Dubai will not stop and the UAE will not stop, no matter what the circumstances are. We never caused this recession, and we will not let it suppress our ambitions to grow."

Highlighting the objectives of supporting the awards, he said: "The Sheikh Majid Youth Media Awards is the ideal platform for AMG to stimulate the industry by creating opportunities for our young people to excel. In this regard, we are grateful to the vision of Dubai's leadership, which seeks to lay a strong foundation for the media sector by drawing upon the skills of talented professionals in the country."

Khadeeja Al Marzouqi, the head of the Organising Committee of the awards, said: "The Sheikh Majid Youth Media Awards will serve to create a thriving media community, instil greater self-confidence among youth and shape their career decisions."

The awards will accept entries in the radio, video, print and special categories from February 15 to March 22.
Follow Emirates 24|7 on Google News.