Shortlist for Arab Journalism Award approved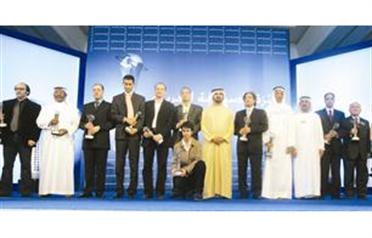 The Arab Journalism Award 2009 shortlist was approved by the award's governing board last week.

The General Secretariat of the Arab Journalism Award revealed that the board has also nominated the candidates for the media personality of the year award and the best newspaper columnist in addition to the shortlist for the 12 category winners of the award.

The announcement was made after the Governing Board meeting at the Dubai Press Club under the Chairmanship of Khalfan Al Roumi, Former UAE Minister of Information and Culture. The meeting was also attended by board members including a number of top media personalities.

Maryam Bin Fahad, AJA Executive Director, thanked all the members of the judging committees for their efforts and for the smoothness and rigour with which the entire process was administered. "The eighth edition of the award has witnessed a remarkable improvement in terms of the number and quality of participation from all over the Arab World. It was the first time some Arab countries participated in the award programme. The increase in the participation of women is also a factor that we welcome especially," she said.

Maryam said the Arab Journalism Award has received a record number of 3000 applications from 19 countries in the Arab World, this year including Mauritania.

During the meeting, the board reviewed all the recommendations from the various judging committees and the procedures. The board indicated that the names would not be revealed until the end of April.

This year's changes not only consist a newly-elected board which will now oversee the annual event for the next two years, but also include alterations to some of the award's categories. Along with the new category on health journalism, changes have been applied to the terms of features categories.

According to Bin Fahad, features category has been more clearly defined to include all works related to coverage of social and humanitarian issues, leaving out political and business stories. Those will be curated within the separate categories of political and business journalism.

In addition to the review of the procedures followed for the award, the board discussed the possibility of including web journalism in the award's categories as well as the suggestion for holding training workshops in various Arab capitals to help journalists enhance their professional skills.

The Dubai Press Club, the organiser of the Arab Journalism Award and the Arab Journalism Forum, has been working on strengthening its position as a leader in the region journalism practice, with efforts that reach out to all Arab countries. Arab Journalism Awards are usually preceded by a number of roadshows across the region.
Follow Emirates 24|7 on Google News.