UAE mosques to get centralised digital signage system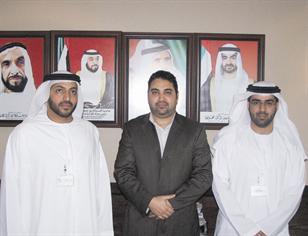 The General Authority of Islamic Affairs and Endowment (Gaiae) is set to implement the first centralised digital signage system in mosques across the UAE. Alpha Data, a systems integrator, has been chosen to deploy the system.

A replicating software has been installed, which will distribute information for the signage from a central location. In the first phase, Alpha Data is set to change the software and GSM module of the existing LCD screens from 300 mosques in the UAE. In the second phase, Alpha Data will instal 250 LCD screens in mosques across the country, which will be controlled from a central location via a replicating software that organises content and distribution.

Worshippers will be able to view a variety of information from the screens including specific occasions, prayer timings, verses, morals and greetings. These LCD screens will also be used to present live lectures from main mosques in the country. Aside from information postings, these LCD screens will serve as video conference facilities for imam's meetings.

"Part of our mission is to make information available to our fellow Muslims and details regarding proper practices to be followed. So we decided the use of technology would help us achieve this," said Dr Mohammed Al Kaabi, General Manager of Gaiae.

Khaled Al Neyadi, Gaiae's Assistant GM for Institutional and Support Services said: "We selected Alpha Data foremost out of a number of proposals because of its extensive experience in large multimedia projects. The company is able to work with our requirement and proposed an effective solution making this installation the very first in the region. The replicating software will completely replace manual updating of information."
Follow Emirates 24|7 on Google News.