Virgin Radio posts 253% growth in listeners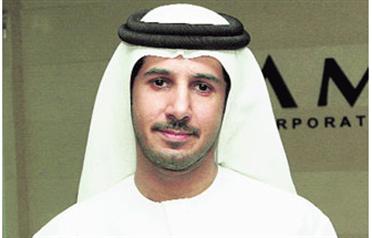 Virgin Radio 104.4, one of the English language radio stations under the Arabian Radio Network (ARN) banner, has strengthened its grip over the airwaves. The radio station registered 253 per cent growth in listenership since March 2008, according to an Ipsos survey.

It retained its status as the most preferred English radio station for the UAE youth and, in the recent past, has become the number one English station in Abu Dhabi.

The Ipsos survey results revealed Dubai 92FM as the most popular English station across all audiences in the UAE and the most popular English station among Arabic speakers.

Abdullatif Al Sayegh, CEO of Arab Media Group, said: "The growth is led by increasing numbers of car commuters and the high quality programmes we offer to listeners that included different age groups and nationalities.

"This growth will definitely attract more advertisers this year, inspite of the crisis. During the past few years, radio hasn't been receiving its fair share of advertising.

"Real estate only consisted two per cent of ad spots, but we expect this to increase, as radio remains a cost-effective and out-reaching medium."

According to the Ipsos survey, ARN's Dubai Eye 103.8FM, on the other hand, registered four times stronger listenership against 2007 and a year-on-year growth of 480 per cent in overall UAE share.

The Asian language stations also fared well in the survey receiving a fair share of acclaim. With a 131-per cent increase in overall listenership since March 2008, City 101.6FM has emerged as the station of choice for listeners between 15 and 24 years.

Pulse 95.3FM gained market share by moving up two notches to the fifth spot since March 2008 in the rankings for Asian language stations.

Among the Arabic stations, Al Arabiya 99FM emerged as the frontrunner in Dubai for expat Arabs, while Al Khaleejiya 100.9FM has been listed as the number two Arabic station in Sharjah, with a 125-per cent increase in listenership among local and expat Arabs.

The survey also found Noor 93.9FM (forerunner of the new TV channel Noor Dubai) has registered a 125-per cent increase in listenership since March last year.

ARN's City 101.6, the UAE's most popular Asian station, recently received three honours at the inaugural Masala Lifestyle Awards for Best Radio Station, Best Radio Presenter, and Best Media Personality of the Year.
Follow Emirates 24|7 on Google News.