Woes force broadcasters to look to new media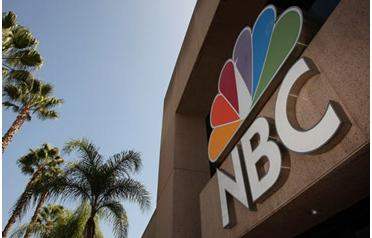 The age of Obama dawned with a wake-up call to the US television industry to get serious about internet-based sources of revenue.
Ratings showed that the January 20 inauguration marked the first time that more people tuned in to a live, high-profile event on the internet than on TV.
Lean times are forcing the industry to transform the way it sells ads – and at a faster clip than it may have wanted – as audiences flee online and the global recession wreaks havoc on the huge but mature TV ad business.
A retooling of broadcast TV has been coming for years as viewers migrate online, but a steep drop in advertising sales over the past year is forcing Walt Disney Co's ABC, General Electric Co's NBC Universal, News Corp's NWSa.O Fox, and CBS Corp to confront the changing landscape.
Big media has cut jobs and consolidated operations, reached into carriage agreements with cable service providers for more revenue, and started looking to foreign markets and new media to fill gaps from receding TV ratings and broadcast ad sales.
Analysts say, however, that it will be some time before those measures supply the same revenue that the flawed but efficient 70-year-old TV model brings in.
"TV may not be very measurable but it does work. There is no one place you can go at Yahoo and get 15 million people all at the same 30 seconds," said Mike Vorhaus, president of media research and consulting company Magid Advisors.
Ad buyers put 8 per cent, or $21 billion (Dh77.3 billion), of total ad dollars online in 2007, while consumers devoted 29 per cent of their leisure time to the Internet, suggesting room to grow, Magid data showed.
The TV industry "will evolve in that direction but not overnight" and is showing promising, if belated, understanding of the urgency of multiple platforms, Miller Tabak + Co analyst David Joyce said.
"Things could have been moved along faster but no one knew it was going to get so bad so quickly," Joyce said.
In the short term, broadcasters must watch costs, conserve capital and focus on developing compelling content to get through the worst of the downturn, analysts said.
Sales of Blu-Ray discs and high-definition online content also will help ease the coming transition, but longer-term, the companies must commit to new media revenue prospects like online ads, mobile content and affiliate fees.
"We are getting to the point where you have to decide which are the good models and which ones are we going to try to embrace and try and drive, rather than just experiment with," said Tom Adams, president of Adams Media Research. "It's getting to be decision time. Recessions are good for that. They force that issue."
TIPPING POINT
A signal of the shift came during President Barack Obama's inauguration, when online viewers outnumbered TV-watchers, according to the Nielsen Co. A combined 37.8 million Americans watched the event on TV, while more than 40 million unique visitors watched streaming coverage throughout the day, Nielsen reported.
The ratings agency did not count people who watched the Tuesday inauguration on televisions at their workplaces.
The "watershed event" showed the TV industry a path to gain back market share, by offering online viewers the interactive tools they used on CNN.com to talk live to each other during the inauguration, Pali Capital analyst Rich Greenfield said.
"There is something to this ... you had to sit up and take notice. (Online viewers) weren't just sitting and flipping channels, they were truly engaged and communicating," he said.
ABC – the first to put free, ad-supported prime-time shows online, and experiment with online "viewing parties" – has a lab in Austin, Texas, to study consumers' Web preferences for hints of how to maximise revenue.
Adams lauded the approach as one that could provide broadcasters with hard data they need to round up a splintering TV audience and to force ratings agencies to give Web ads more attractive valuations.
"We need to find out what people are doing on the internet and how it might tie into your TV show so that you can build stuff for them and capture back some of their time and the chance to advertise to them," Adams said.
In programming, networks have tried to enforce commercial watching in a DVR era by placing interstitial content in commercial breaks, and by using product placement in shows.
But ABC Entertainment President Stephen McPherson admitted last month that "the world has shifted under these businesses and we need to be incredibly diligent and bold in what we do."
Greenfield says more content has to move online to take advantage of the global "water cooler" effect, but the strategy would not have saved broadcasters from their current woes.
"This is more a question about where the future is going," he said.
Follow Emirates 24|7 on Google News.