Mideast hotels top globe in occupancy, room rates and RevPar in 2009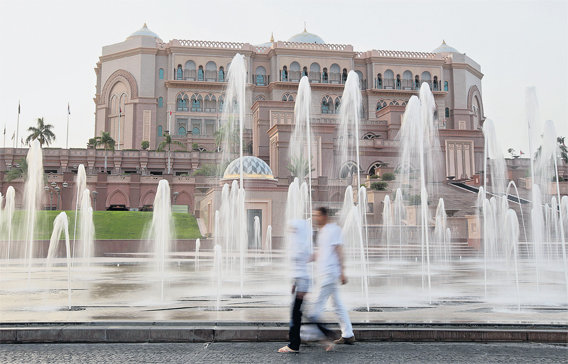 While Abu Dhabi hotels topped the Middle East charts for the highest average room rates and RevPAR (revenue per available room) – an industry benchmark, at $285 (Dh1,045) and $201 respectively – Dubai hotels achieved the region's second highest RevPAR at $163, according to the STR Global data covering the period from January 1–December 31, 2009, and as reviewed by business advisory firm, Deloitte.
The statistics, which revealed that the Middle East hotels posted the highest occupancy, room rates and RevPAR in the world last year, showed that Dubai experienced the largest RevPAR drop of 31.4 per cent for the year. Whereas Abu Dhabi hotels' RevPAR fell 11.8 per cent with average room rates growing 1.4 per cent. Highlighting the factors responsible for this drop, Alex Kyriakidis, Global Managing Partner of Tourism Hospitality and Leisure at Deloitte, said: "This drop in hotel performance represents an adjustment rather than a crash. Over the past few years, hotels in Dubai experienced fast and strong growth due to a supply shortage combined with increased interest in tourism in the burgeoning city. Now that supply is balancing with demand, it is only natural that hotel performance is experiencing an adjustment."
He added that although the timing of the global economic crisis exacerbated the decline last year, hotels in Dubai and across the UAE still achieved some of the "strongest average room rates and RevPAR" globally.
Beirut, meanwhile, reported the strongest increase in the region and the world for the second consecutive year, according to the STR data, with the country's hotels' RevPAR up 62.1 per cent in 2009 and average room rates pushing past the $200 mark to $205 while achieving 70.9 per cent occupancy.
The STR Global data shows occupancy reached 61.3 per cent for 2009 for the Middle East hotels overall, while average room rates and RevPAR rested at $202 and $124 respectively.
"Hoteliers in the Middle East continue to be global leaders achieving levels of RevPAR that other regions could only dream about. RevPAR stands $44 higher than Europe, the next best performing region. The amount of new room supply that entered the Middle East last year intensified drops in occupancy, and put downward pressure on average room rates," said Kyriakidis.
He pointed out that the "first signs of recovery are on the horizon", with drops in demand decelerating since September with less severe decline than in the Americas. "The region now only lags behind Asia-Pacific and Europe in terms of the recovery of demand," he said.
Keep up with the latest business news from the region with the Emirates Business 24|7 daily newsletter. To subscribe to the newsletter, please click here.
Follow Emirates 24|7 on Google News.