Qatar Shipping net rises on ship sales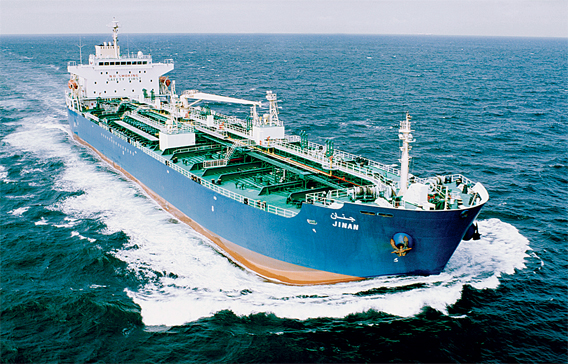 Qatar Shipping earned a profit of $180 million (Dh661m) by selling 50 per cent of its fleet before the industry went into a slowdown, a senior company official said.
The company yesterday announced its results for 2009. Profits for the year increased marginally by about 1.6 per cent.
It sold seven ships and adopted several other measures to offset the negative impact of the crisis.
Timely and accurate measures prevented the company from experiencing the downturn, K K Kothari, CEO, Qatar Shipping, told Emirates Business in a telephonic interview. "Our performance was quite satisfactory during 2009. We have experienced no hardships whatsoever," he said. Disclosing the financial statements for the year ended December 31, 2009, Qatar Shipping said it achieved a net profit of QR526.3m (Dh530.3m). It had QR517.9m profit in 2008.
"We adopted a series of measures. We sold half our fleet at peak prices. We sold about seven or eight ships and earned a very handsome profit of $180m," said Kothari.
The company also shifted from spot charter to type charter. "Today's spot rates are not impacting us. The industry is going through a tough situation. Freight rates are really low. Ship prices are fallen, in some cases by more than half. We did not buy any ships during this period and we have not been impacted by the crisis," he said.
Qatar Shipping provides freight forwarding and marine transportation services and owns and operates marine vessels for the transportation of liquefied petroleum gas, liquefied natural gas, crude and clean oil. The group operates in Asia, North America, Europe and South America.
The group recorded revenues of QR1,459m in 2008, an increase of 73.9 per cent over 2007. Operating profit was QR323.1m in 2008, an increase of 24.9 per cent over 2007. Its net profit saw a decrease of 15.2 per cent compared to 2007.
According to Kothari, many companies that did not adopt the right strategy were affected because of the slowdown. "The balance sheets of several companies that brought ships at high prices are adversely impacted and their networks eroded. Many of them are not able to meet their loan covenants, while some of them are not able to even raise loans. Some companies are even abandoning ships under-construction," he added.
"However, good corporates are having no issues when it comes to availability of finance," said Kothari.
When asked if the company has approached for finance for any future expansion, he said: "We are looking for opportunities and we will take it when it comes."
Meanwhile, merger proceedings between Qatar Shipping and Qatar Navigation are on. The companies recently announced that the boards of directors have approved moving forward with the proposed merger of the two companies.
According to reports, the intent to explore a potential transaction was first announced in November 2008. The boards have approved an exchange ratio of 2.2 shares of Qatar Shipping for each share of Qatar Navigation. On the issue, Kothari said: "The boards have agreed to the exchange ratio and now it moves to the general assembly or the extraordinary general assembly."
Keep up with the latest business news from the region with the Emirates Business 24|7 daily newsletter. To subscribe to the newsletter, please click here.
Follow Emirates 24|7 on Google News.