Abu Dhabi real estate free of speculators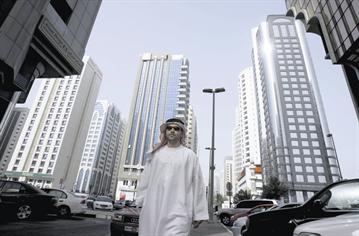 The time of speculation on the residential real estate and land market in Abu Dhabi is now over, according to the Abu Dhabi Chamber of Commerce and Industry.

Otaiba Al Otaiba, who heads the Abu Dhabi Chamber's Real Estate Committee, told Emirates Business that speculators who exploited the market over the past three years to make quick profits and caused exaggerated price rises had left the market completely.

He attributed their disappearance to the global financial crisis, which has caused a drop in buying and selling activity for three months now.

The majority of buyers prefer not to purchase at the moment until prices stabilise. While owners are offering their units at low prices, there is nobody to buy them, Al Otaiba said.

He said the main reason why large numbers of residential units still under construction are up for sale is that most owners were speculators who were unable to pay their installments, especially after it became difficult to obtain bank loans.

"Over the past period, speculators made astronomical profits. But I believe the Abu Dhabi real estate market is gradually going back to a disciplined line and is correcting itself. Prices of residential units and land, as well as rents, will retreat over the coming period."

Al Otaiba declined to predict when the retreat would be most visible and to what extent it would go, but said it was linked to several elements such as the introduction of large numbers of new residential units into the market as well as talk of job losses over the coming months as a fallout of the global financial downturn.

"For three years, senior officials of Abu Dhabi, including those of the Chamber, expected prices to go down; but they doubled. However, the current local and international circumstances are sure to precipitate a retreat. Nobody knows when it will happen, especially since there is still the possibility of several projects being delayed," he said.

Al Otaiba said the retreat, when it happens, would be gradual and slow. The demand for housing in Abu Dhabi, especially from foreigners, is still very high in the face of low supply. The balance between supply and demand will happen in five to seven years' time, he said – sooner if there were the appropriate market developments, or later.

He reiterated the Abu Dhabi Chamber's demand for speeding up the establishment of a real estate regulatory authority coupled with a host of laws and legislations for the functioning of real estate brokers and developers, as well as unified lease and purchase contracts, contract guarantees and other necessary measures to regulate the market.

Al Otaiba did not want this authority to be a part of the Department of Municipal Affairs or the Abu Dhabi Chamber. "It should be completely independent, both in administration and financially, to be able to function with no pressures from anybody.

It will have a lot on its plate, and will organise the leasing and purchase of thousands of new residential units that will be introduced into the market over the next three years by companies like Aldar, Sorouh, Manazel, Tameer, Eshraq and others," he said.

Al Otaiba added that the chamber had made many amendments to the residential and commercial rent law, which entered into effect in November 2006.

Some owners exploited certain provisions of the law to evict tenants, but the Rental Disputes Resolution Committee intervened, he said.
Follow Emirates 24|7 on Google News.