Abu Dhabi real estate market lures investors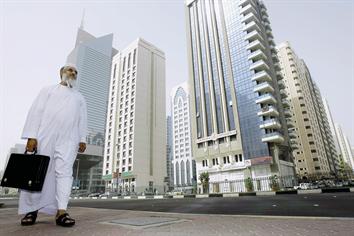 The real estate market in Abu Dhabi has become tempting for investment because of the decline in prices due to the global financial crisis, a member of the emirate's executive council said yesterday.

Sheikh Sultan bin Khalifa Al Nahyan said the property sector in the Emirate is passing through what he termed as a correct period triggered by the global crisis and the ensuing crash in crude prices.

"The current period is extremely encouraging and tempting for investment in the real estate market in the emirate following the decline in property prices, which have become very attractive compared with the previous period," he said at the end of the three-day Abu Dhabi Real Estate and Investment Show (IREIS2009).

"This of course was a result of the measures taken by the UAE government to deal with the crisis. I am sure the government will not spare any effort in extending more support and injecting more liquidity into the economy and the banking system to ensure banks function normally."

Sheikh Sultan said the property sector in Abu Dhabi, one of the richest cities in the world, would further improve in the next few months and this "would make the market even more encouraging and tempting for investment".

"The message I would like to convey at this show is that the current period is very suitable for property investment given the relatively low prices."

More than 100 companies from the UAE and 10 other countries displayed their latest projects at IREIS2009, which the organisers said included some deals. But sources at several property firms said the deals were small compared with previous shows, including Cityscape last year. They attributed this to the prevailing gloomy mood in the market, the sharp fall in oil prices, the global financial stress and the fact that some companies stopped selling temporarily.

Property giants such as Aldar, Sorouh, Hydra and Bloom were among the companies that participated in the show at the Abu Dhabi Exhibition Centre. Many of them have already booked for the next IREIS2010 show.
Follow Emirates 24|7 on Google News.