Abyaar reviews media joint venture plan in Al Soufouh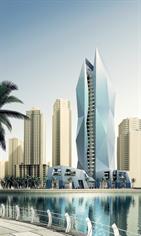 Kuwait-based Abyaar Real Estate Development will review plans to launch its mixed-use project in International Media Production Zone (IMPZ) by mid-2009, but will deliver under-construction projects in Dubai on time, a senior company official said.

"We will review our joint venture project with Tecom Investments by middle of this year and then decide on when to launch it," he told Emirates Business on conditions of anonymity.

In January 2008, Tecom Investments and Abyaar entered into a joint venture to invest Dh10 billion to develop mixed-use projects in the IMPZ and Tecom Site-A on Al Soufouh Road.

The company has also postponed plans to officially launch a new residential tower in Dubai Marina.

"But we want to make it clear that all our projects in Dubai that have been launched and under construction will continue as per the schedule and will be delivered on time."

Abyaar's projects in Dubai are valued at Dh25bn with the firm recently acquiring plots of land on the Dubai Waterfront. However, it has not yet decided on the theme or concept of the project.

Construction work has already commenced on Pier Eight tower, Olgana Tower, Hilliana Tower and Acacia villas. "We have completed 40 per cent of Pier Eight and we will be handing over the tower in 2012," he said.

Dubai's real estate prices fell by 23 per cent in December 2008, according to HSBC. Apartments prices were down 20 per cent from their peaks in September 2008, and prices on villas were also down by around 30 per cent from peaks in September 2008, the global bank said.

The company has cancelled plans to launch the $200 million sukuk, which it had put on hold late last year.

"It is no longer feasible, so we can cancelled the plan," said the Abyaar official.

In November 2008, the company announced plans to raise its paid up capital by 100 per cent to KD106m (Dh1.3bn) from KD53m by issuing shares at a rate of 100 fils, with an issue premium of 25 fils.

"We got the approval at our annual general meeting on December 16, 2008, and completed the first tranche of increase on January 8. But due to the decline in shares prices, we have not gone ahead with the other two planned tranches."

National Investment Company, Wafra International Investment Company and Al Muthanna Investment Company, the financial arm of Kuwait Finance House, have underwritten the issue.

On the issue of dual listing on Dubai Financial Market, the official said the "plan is still on hold and no decision has been taken".

The company had initially planned an August listing on the Dubai Financial Market, which was subsequently postponed to October 2008.

Abyaar reported nine-month net profits rose 95 per cent to KD24.32m from KD12.49m reported during the same period last year. Earnings per share rose to 50.14 fils per share compared to 25.87 fils per share. The company did not give any more details.

The company total assets at book value amount to KD230m, while assets at "conservative" market value amounted to KD480m.

Loans and liabilities make up about 30 per cent of total assets, which is a small percentage according to the norms of the real estate development sector.


Bank deal

Abyaar has signed a memorandum of understanding with the Bank of Kuwait and the Middle East to receive credit facilities worth KD14 million (Dh177m) aimed at covering its short term debt and expansion plans.

"It is a long-term loan, which we will be using for covering our short term debt, and financing our expansion in Saudi Arabia and Egypt," the official said.

In Saudi Arabia, Abyaar is planning to construct a 85-storey tower valued at SR800 million (Dh783m) in Jeddah while in Egypt, it has acquired a large plot of land within the Port Ghaleb project.
Follow Emirates 24|7 on Google News.