Abyaar seeks to refinance loans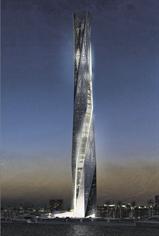 Kuwait's Abyaar Real Estate Development Co said it was seeking to refinance KD40 million (Dh503m) in loans as it copes with a property downturn it expects will take until 2010 to pass.

The real estate firm plans to go ahead with a $1 billion (Dh3.67bn) real estate project in Egypt but would hold property investments in Saudi Arabia at SR600m (Dh587m) for now, Abyaar Vice-President Marzouk Al Rashdan said.

According to an earlier plan, Abyaar was to invest SR9bn through to 2010 in property projects in the world's top oil exporter.

"This is going to be the toughest year for the real estate sector in the region," Rashdan told Reuters in an interview yesterday.

"We might see some recovery in the first quarter of 2010," he said.

Property prices across the Gulf are facing downward pressure as a regional economic boom that was fuelled by high oil prices came to an end late last year.

Al Rashdan said Abyaar, whose shares have fallen more than 23 per cent this year on the Kuwait stock index, was "cautious" with it profits last year and was considering taking an unspecified provision for 2008 to help it whether a property downturn.

The company was in talks with banks to refinance loans, he added. In January, Abyaar secured a KD14m loan from Bank of Kuwait and Middle East to pay off financial obligations and finance projects.

"We are rescheduling our loans… we need KD40m in total for our short-term finance," Al Rashdan said.

A plan to raise up to $1bn in Islamic bonds remained on hold due to market conditions, he said. "Nobody will invest in bonds [now], we have to make sure liquidity in the market is better."

Al Rashdan said Abyaar had reduced its exposure to Dubai real estate by moving into other regional markets, including Qatar, Saudi Arabia and Egypt.

"Our investments outside Dubai today are higher than they were in 2007," he said.

Yesterday, Abyaar denied newspaper reports that it would halt its Acacia Avenues project in Dubai.

The company revealed a plan in October to launch real estate projects worth Dh4bn in the UAE. A month later, it said it was seeking to sell a property project in the UAE to an unidentified investor.

Abyaar is in talks with a Saudi bank about financing a SR600m tower project in the Red Sea port city of Jeddah, Rashdan said, declining to comment on the firm's plan, unveiled last year, to invest SR9bn in the Kingdom.

"There are no new investments [apart from Jeddah]," he said.

The company had initially planned an August listing on the Dubai Financial Market, a company spokesperson had told Emirates Business last month.
Follow Emirates 24|7 on Google News.