Agent fees become norm in commercial sector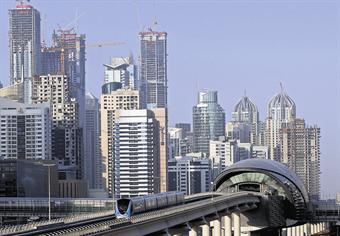 Oversupply in the commercial real estate sector is forcing landlords to pay commission to real estate agents in Dubai for letting their properties, according to realtors.

Speaking to Emirates Business, agents said in the past one year, owing to the downturn in the real estate sector, efforts have been made to create a balance in the real estate market and one of these has been introducing commissions payable by landlords for renting their properties, especially offices.

Peter Penhall, CEO, Gowealthy.com, said: "This practice is becoming popular within the commercial property sector. Due to a stock oversupply situation, landlords are willing to pay a commission for sourcing tenants on their commercial properties. They are willing to consider rent-free periods to enable fit-outs as well as support fit-out allowances."

"We expect to be rewarded adequately for services we render to the landlords and have seen in the last one year that landlords are willing and happy to remunerate us for such efforts," he said.

Porush Jhunjhunwala, Manager – Commercial Leasing, Better Homes, said the company has started charging commissions to landlords. "The fee is linked to our scope of services and ranges from two to five per cent of the annual rent on the commercial properties."

Iseeb Rehman, Managing Director, Sherwoods Property Consultants, said: "If a landlord wants to have a full-management contract then we will charge the client a commission. Full management contract means we will look after their treasury side such as their rent collections and for this we will charge a commission. As the properties become difficult to let, landlords are going to have to invest the money in order to market their properties which is pay commissions to the letting and leasing agent, although at the moment, however they are not doing that."

Michael Michael, Director of Sales and Leasing, Landmark Property, said although commissions are not payable for the rental of a property, the introduction of the New Ijari laws, however, will enable agents to charge commissions from landlords for the property management services offered. "The prices may vary depending on the level of service they require and of course to meet the Real Estate Regulatory Agency (Rera) regulations."

Robert Macnair, Sales Director, Elysian Real Estate, said: "Depending on the services that we undertake for the landlord, we may make a charge to the landlord and this will be charged on a sliding scale, up to five per cent. Fees [commissions] charged from tenants on residential properties remains at five per cent."

Real estate agents said the downturn in the real estate market has also prompted a better relationship between the landlord and tenants with many landlords willing to compromise on rents with the tenants. Further, tenancy contracts have become more flexible to accommodate defined tenancy periods and non-extension allowances to counteract the previously prevalent lock-in positions.

Penhall said from a landlord's side, the structure of a tenancy contract has improved especially with regards to the renewal terms. "Case in point is that during agreement renewals, the option of adding new clauses that allow both parties to agree on non-extensions is allowed. As consolidations take place within the marketplace, market forces are allowing new and improved clauses and allowances to be built into contracts. The most notable trend is a move towards defined tenancy periods and non-extension allowances to counteract the previously prevalent lock-in positions."

Michael said in the current economic crisis, many tenants have been laid off and have been unable to find new work. "This leads to cancellation of visas and accordingly lack of due rent payments. While we have a high calibre of tenants as well as landlords, we regularly provide a compromise between both parties in order to avoid escalation of disputes. In rare circumstances that issues cannot be resolved, we direct both the tenant and the landlord to the Rera or rent committee and provide whatever support we can."

Rehman said relationships have eased off with the landlords becoming far more receptive in terms of the rent demands. "The self-paying tenant is never going to be happy until he gets the cheapest. Tenants also will realise that if they want to rent their property in a premium rental area they will have to pay a level of rent."

He said while the rental index is a good indicator and a guide for rents, the actual transacted rents have at least 10 to 20 per cent margins in some areas.

Macnair said with regards to rentals, with a thorough vetting process there has been no issues with tenants defaulting rental payments.

"The only issue is with the banks regarding post-dated cheques issued from 2009 to cover rental payments for 2010. There will be problems between tenants and landlords on this."

He said Elysian Real Estate has not experienced any client defaults on contracts. "The problems that we have encountered on a number of occasions over the past quarter have been that when the lending bank has given a pre-approval to a purchaser (buyer) and with little or no warning has suddenly reduced the percentage of loan to valuation. The deal has to be re-negotiated and additional funding needs to be sourced by the purchaser. The vendors on all occasions have been sympathetic and understanding and a successful transfer has been achieved."

Michael said in past commercial contracts were more landlord-friendly, but since the second quarter of 2009, many contracts have leaned in favour of the tenant. "Many landlords are more accommodating of certain clauses such as break lease, prolonged payment schedule, signage exposure and approvals, and so on."

Penhall said there was no drop in commissions charged by real estate agents, only that there has been a re-alignment in the sharing of commissions between the landlord and tenant. "Landlords are now more open to share their commission payouts with tenants, with an overall intent to source definitive tenants. However, this practice is region-specific and not a general trend."

Jhunjhunwala said the percentage of commissions for commercial properties has not officially dropped. "However, in some cases it depends on the existing tenant/landlord relationship."

Macnair said commercial rentals tend to be more open to negotiation on both rental prices and on commission charges.

Brokers said they were taking enough measures to ensure their clients do not default on their sales and tenancy contracts. "Our primary focus at present rests on "relationship management. For example, if a project is not proceeding according to plans, one could expect, under normal circumstances, a certain degree of cancellations. The strength of our association with the various developer clients and the emphasis we place on customer-interaction and feedback allows us to hold in-depth dialogues between both parties, thereby enabling amicable solutions. This is true for both our sales and leasing portfolios, where the primary objective is to ensure the overall longer-term integrity of the spirit and intent behind the agreement," said Penhall.

Michael of Landmark Properties said: "We ensure that we are maintaining the industry standard and request that potential buyers provide a deposit cheque for the purchase of the property. In some cases we take a guarantee cheque from the seller to protect the buyer [in cases where mortgages are being cleared]. Our aim is to protect both parties at all times and the terms and conditions of our agreements reflect this. For example, we understand that while clients have pre-approved mortgages, they may not always get an offer from the bank that meets their requirements. Accordingly this is noted in our mortgage sales reservation agreement and protects the buyer as this is through no fault of his/her own."

Rehman said: "We are able to assess at what level a buyer or seller is. Usually we have seen the delays happen not due to the agent/buyer or seller's fault but due to banks taking longer time to give a loan. Banks sometimes may take longer than usual time to evaluate a property.

"The way we are helping our clients is by making sure that before anybody signs the memorandum of understanding, they are duly vetted. Secondly, we ensure that when the contracts are signed, both the parties are physically present to sign it so there are no issues. Further, we give the client enough time to see the contract and then only sign it. That has actually saved two or three contracts that we transacted.

Penhall said as the real estate market is consolidating, market forces are allowing for new and improved clauses and allowances to be built into sales and lease contracts.

"The most notable trend is a move towards defined tenancy periods and non-extension allowances to counteract the previously prevalent lock-in positions," he said.


All IN BLACK AND WHITE

Real estate agents said Rera is making efforts towards streamlining the real estate market and has introduced a number of forms to be used for sales and lease transaction deals.

"There are new systems that are under various stages of implementation and market roll-outs," said Penhall.

Michael said of the forms that have been introduced by Rera, Landmark Properties is currently using Forms A, B, I and U which include a reservation agreement for the buyer and the seller, a co-operation agreement between Landmark and a third party agency and a cancellation form.

"We will implement these forms once they have been approved and the systems are readily available to support them," he said.

Macnair said: "There is a definite sense of more professionalism in the Dubai real estate market. I would put a lot of this down to Rera giving more support to real estate companies and enforcing the correct use of 'buyer' and 'seller' forms. The use of these two forms in particular has made the job of the Dubai real estate broker a lot easier and has helped eliminate a number of problems that had previously arose."

He said the agent to agent form from Rera has dramatically reduced the number of "freelance" agents in Dubai and has also created much more trust between brokers and agents.
Keep up with the latest business news from the region with the Emirates Business 24|7 daily newsletter. To subscribe to the newsletter, please click here.
Follow Emirates 24|7 on Google News.