Ajman confident of stability and growth in the near future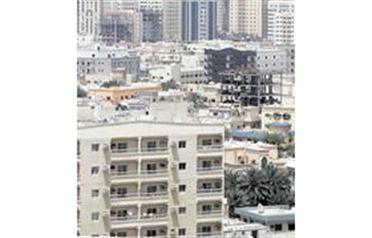 Ajman's property market is moving steadily and will revive in the coming few months, a senior government official said.

"We seek to implant confidence in the minds of investors and buyers of real estate units. The market is doing well and is moving steadily especially after it absorbed the fallout of the global financial crisis," Arabic newspaper Al Khaleej quoted Ajman Land Department General Manager Harib Al Aryani as saying.

The meeting was held to assess the first month's progress of the realty market and was aimed at exchanging views on the changes seen in the industry.

Al Aryani hoped the market will revive in the coming months, especially after reactivating the new Amiri decrees and instructing department staffers to extend help and facilities to customers.

He called on all developers and investors to abide by laws and decrees issued in the interest of all.

Earlier this year, the Ajman Government amended a law creating Ajman Real Estate Regulatory Establishment to regulate the emirate's property and construction sector.

The new body will enforce an escrow account law, a system under which all money collected by developers from buyers is used solely for the construction of a project.

It will also be responsible for licensing property developers and supervising their activities as well as regulating property transactions.

Awali Real Estate Investments believes an authority of this nature could launch a new era of real estate development in Ajman, regulating the business of developers, investors and buyers alike.
"Establishment of such an authority at this crucial time is very significant, and could lead the emirate to be the first to recover from the effects of the financial crisis."

Ali Al Nemer, Awali Company Managing Director, said: "The establishment of the real estate authority at this current time is a sound and intelligent move. It reflects a very distinct and ambitious vision to turn Ajman into a foreign investment destination, on the one hand, and to strengthen Ajman's status in the UAE property market, on the other."

Ajman saw 33 per cent of foreign investments compared to 11 per cent for other emirates, the company said in a press release.

"In a time where companies worldwide are busy seeking outlets for their financial dilemmas, Ajman is developing means to regulate property market movement, preparing the market for the post-crisis period. Ajman has worked for years to develop regulations and improve its infrastructure, and has in the process attracted real estate investments in excess of Dh400 billion in 2008 according to reports," he added. Fahad Sattar Dero, Chief Executive Officer of Sweet Homes Group, told Emirates Business that they expect the market to grow, but at a slower pace.

"We still see the market growing yet at a slower pace. Property developers will focus more on getting their projects finished and they will be aided by a drop in commodity prices and construction costs. Property is never a deal of loss as it is always something that is in constant demand. It is the personal position of the property holder that makes it so. The real estate market is experiencing the effects of a global credit crunch but there are investors who are still on the lookout for a good bargain," he added.
Follow Emirates 24|7 on Google News.