Ajman to set up realty dispute panel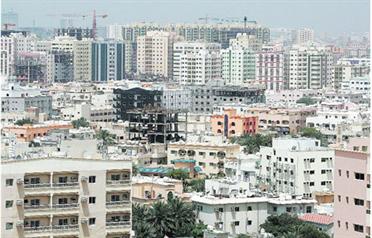 The Ajman Real Estate Regulatory Agency (Arra) will set up a dispute resolution committee on April 1 to look into issues relating to the emirate's real estate sector, said a top official.

"Right now disputes are being solved on an individual, case-to-case basis. However, the new committee that will be set up would handle all civil cases in the real estate sector in Ajman. We will combine a group of experts who will look into the cases, and Arra will have the final say," said Omar Al Barguthi, Director General of Arra.

Barguthi said Arra will introduce a set format and mandatory elements to be incorporated into each and every contract that will be subject to its rules and regulations. If existing contracts, or any portions thereof, go against these provisions by Arra, they would have to be drawn up afresh.

Arra is also in the process of setting up a specialised property court like the one in Dubai. However, this will take some time.

"Specialised courts require specialised and qualified judges able to handle the real estate disputes in the emirate. We will soon start the process of developing our resources and qualifying people. This is on our list of proposals that we are submitting to our board, but we believe it will take time for the property court to be operational in Ajman," said Barguthi.

Arra is currently registering real estate developers and property projects in Ajman under the Escrow law, and the regulatory body said there will be fines and penalties applicable to both the master-developer and other developers, such as for delays in handover of land or property by the master developer or developer.

Arra has already set a minimum penalty of Dh100,000 for a developer that advertises and sells off-plan without being registered with Arra.

As per the agency's regulations, master developers will also have to have an Escrow account. The account will only be utilised to develop the land, as opposed to developing a tower in the case of sub-developers.

"According to Arra, the master-developer will be entitled to develop only infrastructure. If they want to develop a project on their own, they will be treated as sub-developers and will have to be registered as a sub-developer. The cases will be treated as two separate issues," said Barguthi.

"The initial deadline set for developers to register with us still stands," said Barguthi, without revealing the date. "Although everybody came back to us asking for an extension of the deadline, we are not setting any new deadlines as we would like developers to register with us with all documentation in place in the time allotted." The proposed fees will be Dh100,000 for a developer licence and Dh50,000 for every project registered with Arra.

According to Arra, those developers who have completed 50 per cent of the construction on existing projects will not have to open an Escrow account for the project.

Baguthi said there could still be some developers in Ajman who may not have registered, but it was too early to comment as the regulatory body was still in the process of registering developers.

Currently, Arra is in talks with banks, such as Emirates Islamic Bank and the Commercial Bank of Dubai, for maintaining the Escrow accounts.

"We will have one designated bank for Escrow services, which would make it easier for everyone, especially from a monetary point of view," said Barguthi.
Follow Emirates 24|7 on Google News.