Al Mazaya takes measures to counter defaults by investors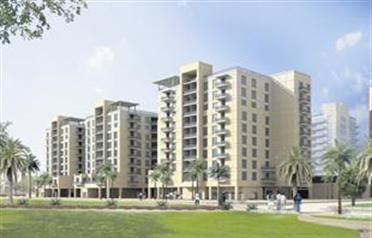 Kuwait-based Al Mazaya Holding is looking to consolidate some of its subsidiary companies in the light of a global slowdown in the realty market, a top company executive said.

"We have a number of subsidiaries that we may consider to merge or consolidate. However, we will take a final decision only after the board meeting, which will be held in a couple of weeks," Salwa Malhas, Executive Vice-President, Al Mazaya Holding, told Emirates Busines in a phone interview. The holding company has subsidiaries in Dubai, Ajman, Bahrain, Oman, Lebanon, Jordan, Qatar and Saudi Arabia.

Khalid Esbaitah, Chief Executive Officer, Al Mazaya Holding, said Al Mazaya will not be affected due to debtors not paying outstanding amounts as measures were put in place initially that assured strong documentation and contractual obligations to protect the company from market fluctuations. "A number of factors have pushed us to take measures that may seem hard at the moment, but will, on one hand, definitely be helpful in sustaining the company in the future, while on the other hand will preserve the assets and money needed to complete current and future projects," he said in a statement.

Malhas also said that Al Mazaya Holding is looking to re-launch the Mazaya Investment Portfolio, a $100 million (Dh367m) fund.

"The fund was put on hold, but now we are looking to relaunch it. Real estate funds are good for current market conditions. We are looking at bringing a portfolio into the market as the real estate prices are looking attractive with a number of them being sold in distress. The investors are from different parts of the world, including the United Kingdom and Scotland," she added.

According to the company's website, Mazaya Investment Portfolio will partially invest in the company's property portfolio and also in other residential and commercial opportunities in Dubai. The strategy will be a mix of long-term as well as short-term profitable assets. Al Mazaya has investments to the tune of $10 billion in Dubai and is yet to develop nine plots in Sheikh Zayed Road, Downtown Jebel Ali and the Waterfront area.

The company has handed over 800 units in two of its towers, Icon One and Icon Two, in Jumeirah Lake Towers. "Despite the difficulties and challenges we faced during the development of the Icon Towers, we finished the project on schedule," it said.
WHAT DO YOU THINK? Are mergers good for the economy? Have your say by posting a comment below, or emailing us at online@business24-7.ae.
Follow Emirates 24|7 on Google News.