Aldar raises final dividend by 25%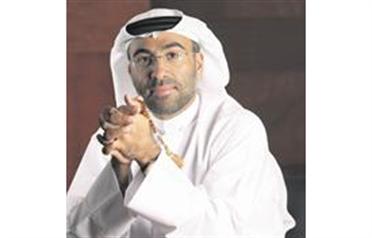 The AGM of Aldar Properties PJSC, Abu Dhabi's leading property development, management and investment company, was held yesterday at the Emirates Palace Hotel.

At the meeting, all resolutions were passed including an increase in final dividend by 25 per cent to Dh0.125 and the approval of director remuneration for the year.

An EGM was also held to propose amendments to the company's articles of association to strengthen the company's corporate governance, in line with the requirements of the Emirates Securities and Commodities Authority. The proposed amendments were duly passed.

Ahmed Ali Al Sayegh, Chairman of Aldar Properties said: "2008 was an important year for Aldar; a year that witnessed completion and delivery of several projects. It was one in which the business continued to grow consistently and profitably. The improvement in our sales, profitability and net asset value is testament to the fact our strategy is working and the business is building a greater momentum."

The financial results for the year ended December 31 were also presented. Al Sayegh highlighted three additional key performance indicators that are central to understanding the Aldar's development – Net asset value grew by 108.5 per cent from Dh7.7bn to Dh16.0bn; developments under construction rose from Dh8.3bn to Dh22.9bn; and net operating profit increased to Dh2.2bn from Dh0.1bn.
Follow Emirates 24|7 on Google News.