Buyers dream big as California housing sector witnesses bust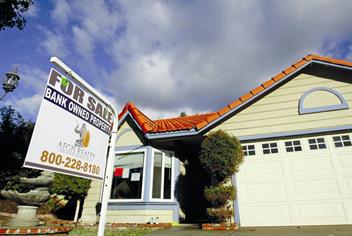 California's tortured real estate market has brought heartbreak and ruin, but some investors, speculators and first-time home buyers are also dreaming big and finding opportunities – a silver lining in the Golden State's epic housing crash.

For many young couples, plummeting prices and near record-low interest rates make it possible to own a home in California for the first time.

Investors and real estate speculators, meanwhile, can snap up foreclosed properties on the cheap to sell during the next boom in California's boom-and-bust real estate cycle, a boom they believe is inevitable and possibly not far off.

"This is the buying opportunity of our lifetime," said Bruce Norris, who heads an investment group that expects to purchase some 100 homes this year in Southern California's Inland Empire region. California – which would be the world's eighth largest economy if it were a country – saw a near-doubling in home sales in the fourth quarter, a pace surpassed only by Nevada's 133.7 per cent growth.

But experts warn it's a dangerous game to play when nobody is really sure how low home prices will go or when they will rebound as the recession lingers, jobs dry up and residents pour out of the state in search of better prospects.

Norris concentrates on the Inland Empire of Southern California, made up mostly of Riverside and San Bernardino counties, one of the fastest-growing areas of the country during the housing boom, driven partly by immigrant families who could not afford pricier coastal cities. It is now one of the hardest-hit. In the past 18 months, the median home price in Riverside and San Bernardino, pummelled by the subprime meltdown and now recording some of the highest foreclosure rates in the state, has plummeted 55 per cent.

Norris Investment Group looks for homes built between 1980 and 1990, typically under 2,000 square feet. Older houses come with too many maintenance "surprises," Norris says, and larger places can be tough to sell or rent in hard times.

Last month, the group paid $55,000 (Dh202,015) for a foreclosed home that was worth $360,000 at the top of the market. Norris expects to spend $30,000 on repairs and rent it for $1,200 a month until the market turns around.

The group also hopes to minimise risk by owning the homes free and clear, thus accruing little debt.

"You cannot have this (low) level of pricing be permanent because it costs too much to build a home here," Norris said. "That's how you know you are making a logical decision when everything is falling around you. When you can buy a finished product someone will want to live in for $55,000, that just has to make somebody pretty wealthy someday."

Experts agree California home prices will ultimately rebound but caution that real estate investing in this economy – the worst contraction since 1982 – should not be undertaken by amateurs or the faint of heart.

"You have to have a pretty strong feeling about where this is all going," Stuart Gabriel, Director of the Ziman Centre for Real Estate at the University of California, Los Angeles, said. "This cycle is so different from prior cycles that it is very difficult to extrapolate."

"Most would argue that California is not going into the sea," he said. "On the other hand it is not totally out of the question that this particular period of weakness could extend for a while, and that means multiple years."

California's roller-coaster real estate cycles can be traced to the 1970s, when home prices tripled, ignited in part by foreign investment and the end of the gold standard following decades of explosive population growth.
Follow Emirates 24|7 on Google News.