Call for release of Strata Law's final draft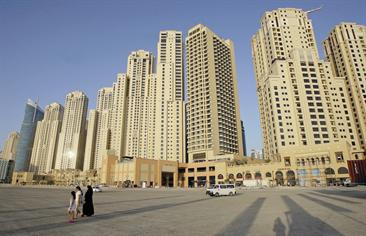 Dubai's Real Estate Regulatory Authority (Rera) needs to release the final regulations to complete the Strata Law in order to bring in transparency and protect buyers and existing owners, said the industry players.

"Although the Jointly Owned Property Law came into effect on April 1, 2008, the supporting regulations that detail how the law is to work are still being finalised. Besides, there is also need for a clear method of identifying title and boundaries of each apartment within these jointly owned properties and there is need for new survey regulations as well," Peter Crogan, Chief Executive of BCS Strata Management Services, told Emirates Business on the sidelines of Dubai Property Society's open session held yesterday.

"We urge the government to release the final regulations to complete the Strata Law in order to bring transparency, owners' control and asset protection measures in place to assure buyers and existing owners of the real estate," Crogan said.

The service charges are decided by the Owners Association, which collectively is all owners within the developments, with their own management boards preparing the budgets that will determine the service charges.

"The government will not impose upper limits on service charges as it will be the owners who will decide what level of service that they are prepared to pay for," Crogan added.

The real estate industry needs the government to release these laws to guarantee some certainty and consumer protection measures into the market.

Ahmed Ramdan, CEO, Roya International said: "Developers such as Emaar and Dubai Properties have not come with data transparencies. Moreover, service charges in Jumeirah Beach Residence have increased maintenance fees from Dh9.5 per square foot to Dh21.75 per square foot.

"The industry is looking for regulation to become fair and transparent. I believe Rera is trying to implement the Strata Law," he added.

According to industry sources, the survey and strata regulations have been finalised and are awaiting the final approval from the Dubai Land Department.

When contacted Mohammed Sultan Al Thani, Assistant Director-General of the Dubai Land Department, told this newspaper that the department was working on the by-laws, but they had not yet been finalised. "The investors and buyers need to ask the developers and facilities services providers about the charges. In most of the cases, they have signed contracts with the companies wherein they have agreed to pay maitenance charges."

He confirmed the department and the Stata Law had not set any upper limit for the service fees, but it was up to the property owners' association to decide.

Speaking about the role of Rera, Ronald Hinchey, Resident Partner, Cluttons said: "We will see more corrections and regulations, and I think Rera is doing a great job so far. Through 2009, I think the focus will be on solving disputes between end-users and developers, and I believe that Rera should and will continue to enforce a fair game for everyone's benefit."

Lisa Dale, Partner Head of Al Tamimi & Company's Property division said on Rera's role, noting that the authority should concentrate on communicating more effectively with the public. "There is a lot of confusion in the market. Changes in the real estate market are happening very fast and the public does not know what to expect. Rera now has a good opportunity to make its presence known while providing a clearer picture of the current real estate regulations in effect and the new procedures to be implemented in 2009."


Days of quick selling over

The days of selling a tower in a single day are gone and investors must look for developers with good track record when they look to buy an apartment, according to an industry expert.

"One has to approach top developers whom they can trust and who have good track records. But the days of selling the tower in one day are gone," said Blair Hagkull, Managing Director, Middle East for Jones Lang LaSalle.

In the past couple of years, developers were launching projects and claiming to sell them in a single day.

However, since the slow down in the UAE's real estate sector, many of the developers have put on hold new project launches and are working on completing their current project, said another expert.

The global crisis is partly to be blamed for the downbeat mood in the sector, he said.


Bounce back

Industry experts seem to have different views on when Dubai's realty market is likely to bounce back.

According to Blair Hagkull, Managing Director, Middle East for Jones Lang LaSalle, year 2009 will be a period of transition for property sector in Dubai, 2010 will be an year of improvement with the market coming on track in 2011.

Although Ronald Hinchey, Resident Partner, Cluttons, did not specify any timeframe for the market's recovery, there was still latent demand for properties and people were waiting to jump in when prices bottomed out.

"It will be anybody's guess when the market recovers," he said.

Ahmed Ramdan, Chief Executive Officer, Roya International, said prices will begin to level off by middle of 2009 with the transaction values falling and "prices going up thereafter."
Follow Emirates 24|7 on Google News.