Cash buyers account for 85% of Feb property transactions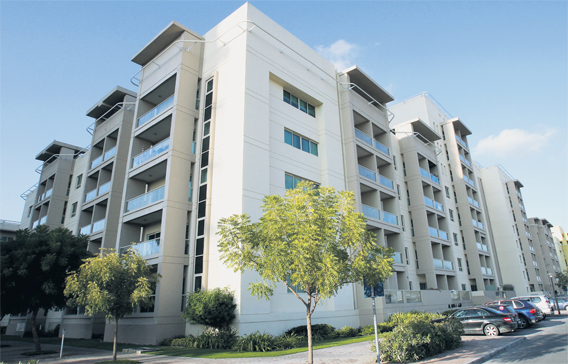 Almost 85 per cent of total transactions in February have been undertaken by cash buyers, who are picking up smaller, more affordable units in Dubai, according to a report.
Sales prices rose by nine per cent in International City, 11 per cent in The Greens and 10 per cent in Jebel Ali month-on-month (MoM) as these areas witnessed higher yields for investment purposes, HC Securities said in its monthly report.
Agreed prices in Dubai also recorded strong growth last month, up six per cent MoM and another two per cent month-to-date.
"While our initial suspicion pointed to deliveries as the main contributor to the strong gains, our survey suggests that areas which witnessed the most handovers actually declined in February 2010 [Downtown Burj area –five per cent, Dubai Marina -10 per cent]," the report said.
Rental stabilisation and continued decline in the take-up ratio suggest market is reaching equilibrium.
"That said, the restructuring of Nakheel, which controls 50 per cent of expected supply on our estimates, is bound to lead to further project delays and cancellations, which supports sector dynamics. The expected recovery in the global economy and stronger economic growth in the UAE this year is likely to support demand.
"The declines in those areas, we believe, can be explained by a distressed seller offloading properties ahead of the last bullet payment, which is typically the largest," the report said.
Mortgages continued to tighten ahead of the Dubai World restructuring proposal. HC Securities data shows that mortgage values dropped further to 15 per cent of total transactions in February 2010, from 21 per cent in November 2009 and 32 per cent in September 2009. Mortgage volumes fell to 11 per cent in February from 25 per cent in September.
The total value of mortgages awarded in freehold areas dropped 42 per cent to Dh210 million in January 2010 from Dh470m in December 2009.
Mortgages increased 10 per cent in February to Dh230m driven by villas with Dh70m extended. Mortgage volume also decreased to 130 units in January 2010 from 270 units in December 2009 (-52 per cent MoM). The number of units financed was up eight per cent in February to 140 units.
While banks have become more cautious in lending, rates have steadily trended downwards over the past year to an average of seven per cent from 8.5 per cent at the start of 2009. This is despite a marked increase in the interbank rate (three month Eibor), which rose to 2.21 per cent from 1.89 per cent in January 2010.
"We believe this suggests banks are extending credit more selectively, but are competing more aggressively over a smaller pie."
According to the report, the take-up rate increased in February to 5.2 months from a low of 3.7 months in December 2009, driven higher by deliveries. Transaction volumes remained robust in February 2010 at 1,230 units.
Available for sale/lease stock rose 13 per cent MoM in February to 7,650 units from 6,770 in January 2010, as per HC Securities estimates.
That said, off-plan listings continued to decline, dropping another 11 per cent in February 2010 to 800 units from 900 units in January 2010. "We believe this is partly a reflection of projects put on hold, deliveries taking place during the year, and a weaker demand for unready units. Ready listings grew nine per cent over the same period to 4,400 units from 4,040 units.
"Again, we feel this is a result of deliveries taking place during the month. Lease listings jumped 33 per cent to 2,400 units in February 2010 from 1,800 units in January 2010 as able investors increasingly chose to hold their property, especially with signs of rising rentals and yield expansion."
Listings of Emaar development have been steadily growing, which supports the argument that deliveries are the reason behind the growth in available stock, the report added.
In contrast to agreed prices, asking prices in Dubai dropped three per cent in February 2010. However, the decline followed two months of gains, rising five per cent in December 2009 and five per cent in January 2010. Since the onset of the global financial crisis, headline prices have corrected 39 per cent from 32 per cent for agreed prices. This comes as no surprise as transaction prices naturally lead advertised aspirations.
Advertised prices tend to be more rigid as they are not updated frequently enough to reflect a real-time trend. The bid/ask spread compressed to 47 per cent in February 2010 – a sign that volatility is abating – after expanding to 51 per cent following the standstill announcement.
Rentals grew one per cent MoM in January 2010 and six per cent in February. Since rentals, unlike prices, are a pure reflection of demand/supply dynamics, the turnaround in November 2009 following nine months of successive declines suggests the market is reaching equilibrium despite additional supply coming on.
Rentals in Dubai were helped by the spillover from neighbouring emirates, particularly Abu Dhabi, which anecdotal evidence suggests gained momentum last year. Rental yields expanded to 6.5 per cent, the highest level in almost a year, the report said.
Government figures show a six per cent population growth in Dubai until nine months of 2009. "We are sceptical about the methodology followed since estimates are based on the number of residency visas issued and hence may not reflect cancellation immediately. However, the figures are supported by industry demand numbers."
Dubai Electricity and Water Authority, for instance, reported a 14 per cent year-on-year (YoY) growth in the number of power connections in 2009, whereas du recorded a 40 per cent YoY growth in mobile subscribers and a 17 per cent YoY growth in fixed-line subscribers in 2009.
Etisalat also recorded a six per cent YoY growth in mobile subscribers, but saw a four per cent YoY decline in fixed lines, in line with global trends, the report said.
Follow Emirates 24|7 on Google News.