Cirrus plans new payment method for Aquarius Gate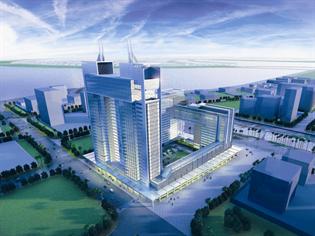 Cirrus Developments said yesterday it will implement a payment plan linked to the construction development of Aquarius Gate in The Waterfront project.

The new plan means customers need to make all future payments only once certain construction milestones have been met. The move has been approved by the Real Estate Regulatory Agency (Rera) and follows a proactive approach by Cirrus to have the new payment plan for Aquarius Gate.

Behnam Eshragh, Chairman and CEO of Cirrus Developments, said: "We recently announced construction had started at Aquarius Gate with enabling works getting underway and this most recent development will provide further confidence in the project and support to purchasers."

The announcement comes on the back of Cirrus discussions with its existing purchasers who they have been meeting with on a one-on-one basis to understand their needs and expectations.

Rehan Khan, COO of Cirrus Developments said: "We are currently meeting with our purchasers on individually to hear their thoughts and feedback on what has transpired in the market in recent months and how they are being affected.

"We are listening to our purchasers' needs and reacting as much commercially as feasible, and believe this is the best way forward, particularly as some purchasers have over-extended themselves. In some cases we have deferred payment by five months from when they were due".

Aquarius Gate, a Dh3-billion project, comprises two towers – residential and commercial – and is located in Madinat Al Arab.
Follow Emirates 24|7 on Google News.