Demand up for holiday homes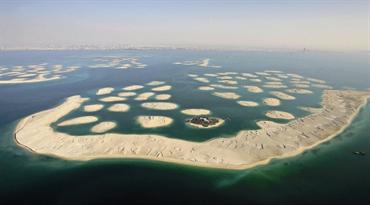 Demand for real estate in Dubai has moved from an over-supplied onshore market to exclusive holiday homes in its offshore projects, namely The World, a developer told Emirates Business.

Kleindienst Group, the developer of The Heart of Europe project on The World islands development, launched sales of 20 villas on its "Germany" island in December and has since increased its prices by over 50 per cent, the company's chief executive said.

"In December, when we started sales on 'Germany', a three bedroom villa on a 6,000 sq ft plot was selling for about Dh4.3 million. Today, it is more than Dh6m," said Josef Kleindienst, CEO, Kleindienst Group. The developer has sold 11 out of 20 villas so far.

"When we started selling it was at a small profit margin. It was not important to optimise profits from day one. But there has been so much demand, we decided to increase prices and therefore profitability has shot up."

Kleindienst said he expected other developers on Nakheel's master development to soon realise the demand in the market for quality holiday homes and subsequently begin their construction activities. "The demand is coming from Europe. They want exclusive, luxury holiday homes. And they want those on The World, because it will not be diluted in its offering. People are very busy taking customers to the islands. We are already in a place where we can choose who we sell to. We are not interested in speculators or investors. Three days back we turned down an offer from an Egyptian investor for three villas. We want end-users who will create their own communities," he said.

Kleindienst Group yesterday appointed Foundation Construction Group (FCG) to begin construction on the "Germany" island within two weeks. The island is the first of six islands to be developed in the Heart of Europe luxury holiday project. FCG is scheduled to complete ground settlement works by May, after which Kleindienst Group will commence building 20 private holiday villas. These are due for completion in 2011.

Kleindienst however conceded that the negative publicity that has plagued the project since its inception, heightened by the global financial crisis, has resulted in sales staff spending a lot more time in clarifying and allaying doubts. "Customers are worried about the situation. It takes a lot of discussion, explanation and proof. They want to see the properties and need to have real trust in the developer," he said.

He, however, refused to offer a timeline on the commencement of construction on the remaining five islands and hotels in his project.
Keep up with the latest business news from the region with the Emirates Business 24|7 daily newsletter. To subscribe to the newsletter, please click here.
Follow Emirates 24|7 on Google News.