Developer letting out ready units on short-term to medium-term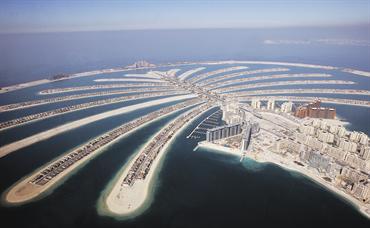 Developers in Dubai are considering letting out units in their new projects on a furnished basis to generate immediate revenue, said real estate analysts.

"Some developers will want to convert their newer developments into furnished apartments for short, medium or long-term tenancies due to the current market conditions," said Mohammed Nimer, Chief Executive Officer of MAG Property Development.

"This will provide immediate revenue generation for them instead of leaving their buildings without tenants. Furnished apartments have a high rental value due to the higher investment value."

Abid Junaid, Executive Director of ETA Star, said his company would be converting a project due to be delivered in the third quarter of 2010 into a buy-to-let model.

"We have hired one of our hospitality firms, Star Hospitality, to manage and provide services to the Grandeur Residences project on the Palm Jumeirah," he added.

Grandeur Residences comprises one, two and three-bedroom apartments and beach front villas. The highest floors of each block will house four exclusive penthouse suites, each with private access to the terrace via a spiral staircase.

Asked about the viability of a project of this nature, Junaid said: "In good times the expected rate of return was around eight per cent per annum for us as a developer but now it is around six per cent, depending on the occupancy rate and room rates."

He said the average room rate per person per night at the Grandeur Residences would be Dh650 for a one-bedroom apartment, Dh900 for a two-bed and Dh1,200 for a three-bed.

According to Ahmad Abuljobain, Chief Operating Officer, Tiger Properties, tenants are squeezing the prices of furnished apartments to lower the margin between a furnished and an unfurnished apartment.

Meanwhile, real estate agents told Emirates Business that rentals for a furnished apartment was an average 10 to 20 per cent higher than an unfurnished apartment. They also said, the current situation in Dubai's real estate market had prompted many investors to look at acquiring furnished apartments for short-term leasing.

Speaking to this newspaper, Gibran Bukhari, Sales Manager of Coldwell Banker, said that going forward in 2010, more individual units are likely to be converted into furnished apartments.

He said the rents for furnished apartments were about 10 to 20 per cent more than the unfurnished apartments, depending on the type of furnishing offered.

Robert Macnair, Sales Director of Elysian Real Estate, also said that there was a 15 to 20 per cent premium for rentals of a furnished property over a typical unfurnished property.

"A furnished one-bedroom Shoreline apartment on the Palm Jumeirah, will fetch Dh150,000 per annum in rent while a similar unfurnished apartment would be about Dh120,000 per annum. For a two-bedroom Shoreline apartment, the rent would be around Dh170,000 per annum against Dh140,000 for an unfurnished apartment. A three-bedroom apartment would be around Dh210,000 per annum for a furnished apartment against Dh180,000 for an unfurnished apartment"

Better Homes said rents for furnished apartments are between Dh5,500 and Dh8,500 per month.

"A one-bedroom apartment is going for Dh9,000 to Dh12,000 per month," said Martha Fitzharris, Assistant Operations Manager for Short-term Rentals at Better Homes. "A two-bedroom apartment is Dh13,000 to Dh18,000 per month and a three-bedroom is Dh19,000 to Dh25,000 per month.

Abuljobain said for the furnished properties that Tiger Properties owns in Sharjah, rentals for a one-bedroom apartment in the emirate is around Dh35,000 to Dh45,000 per annum.

"The rent for a similar property that is furnished in Sharjah is around Dh65,000 per annum."

According to Ronald Hinchey, Director of Cluttons, prices for studios could vary between Dh10,000 and Dh15,000 per month depending on the operator and the quality.

"With the uncertainty in the economy new entrants to Dubai may be reluctant to take long-term leases and are likely to go for the furnished serviced apartment option in the next year or so as it offers more flexibility. We are seeing more tenants moving from Abu Dhabi to the outskirts of Dubai to take advantage of the affordable rental rates in these established communities."

Rental premium

Omer Ghani, CEO of Fine and Country Real Estate, said there had been a paradigm shift in the furnished apartment market after the economic crisis struck as visitor numbers fell. However, he added that furnished apartments could achieve a rental premium over unfurnished units of around five per cent.

Macnair said: "While there is still uncertainty as to when and how the market will level out, I feel that the rental market will thrive and, especially with new people coming to Dubai. Taking a rental that is furnished will seem like a very safe option for a lot of newcomers.

"If you take a building at Jumeirah Lake Towers (JLT), there could be a rental management company taking over and running it. The units would most likely be furnished and operated on a short-term basis. But depending on the returns required, a unit could be let on an annual contract," he said.

Fitzharris said Dubai Marina and a small part of JLT are the areas concentrated with short-term lets due to the continuing construction activity there. Most of our short-term properties are in Dubai Marina, which is an ideal location for short lets," she added. "Buyers who favour short-term rentals are usually overseas investors who want the flexibility of using the property for themselves as holiday homes while at the same time maximising the return on their investment during the rest of the year."

Bukhari said Dubai Marina, Palm Jumeriah and a few buildings in JLT house most of the furnished apartments.

Macnair said Elysian Real Estate was seeing a 90 per cent occupancy rate for Palm properties that are furnished. "It is difficult to generalise specific trends in the occupancy rates across Dubai.

"If one looks at two particular areas, Tecom and Al Barsha, there are a number of buildings owned by companies that are geared specifically to furnished apartment rentals. In a lot of cases these buildings are serviced apartments, offering both short and long-term rental options, so this can give a misleading impression of the overall picture."

Fitzharris said: "Around 70 per cent of our short-term properties are occupied right now and the majority of our portfolio is in Dubai Marina. The buyer profile is coming from overseas investors who are looking for flexibility of using the property themselves from time to time."

Occupancy rates

Ghani added: "Occupancy rates for furnished apartments varies seasonally and by location.

"In the current market, a safe estimate would be in the 50 per cent to 60 per cent range during high season and around 40 per cent in the low season summer months. Most furnished apartments are available in the Dubai Marina, Palm Jumeriah and JLT areas."

Bukhari said that occupancy levels for furnished apartments was on the rise with landlords furnishing the units in order for the apartment to be attractive for clients with these needs.

Hinchey of Cluttons said furnished and unfurnished apartments each had their own merits depending on the investment criteria of the purchaser.

"Unfurnished apartments are let generally on annual contracts, giving the owner a more secure income stream over time," he said.

"Furnished or serviced apartments are operated like hotels with units let weekly, monthly or quarterly at higher rates to account for the furnished or serviced facilities. With short-term rental the revenue is less secure and more volatile because of market movements. Also, funding banks prefer lower risk unfurnished apartments," said Hinchey.

The yield to the average investor on a furnished apartment varies depending on the operator of the apartment. "If it is an international brand requiring a higher management fee but attracting better rates, then the rentals for these are different," he added.

Macnair said there has been a definite rise in demand for furnished apartments. "All our leasing consultants are trained to advise current and new landlords on the benefits of offering a furnished property. As a general rule two- and three-bedroom apartments that are rented furnished will have a higher occupancy rate and a longer tenancy period.

"If a company is taking a property for a key member of staff, then two or three bedrooms would be more in demand. This of course depends on the type and line of business the company is in."

Better Homes said demand for furnished apartments was highest for studios and one-bedroom apartments, while Bukhari said: "We are seeing an increased demand as people are looking for their own apartments and take advantage of the attractive rental rates. With this in mind, tenants also want to minimise the initial cash outlet. A furnished apartment for some is a financially feasible option."

Ghani said that from 2006 to 2008, investors were buying apartments and furnishings because there was strong rental demand for such accommodation, due to high hotel room rates and non-availability of rooms.

"At the time studios and one-beds were more popular because they were easier and quicker to rent out. Currently, demand for furnished apartments is from buyers who are end-users and not investors who want to earn a rental yield."

Profile of buyers

In terms of buyer profile, Macnair said that the majority of actively buying clients at the moment required finance and mortgage facilities. "On the other hand there are sharp-eyed investors in the market and they will be trying to get the price to include the furniture, so this will save some cash when it comes to renting the property out."

Hinchey said the more risk-aware investors and GCC buyers were opting for furnished apartments.

With respect to estimates of the handover of furnished apartments, Macnair said buyers would have to wait until the market settled down and confidence returned. "Currently there is too much empty stock and more on the way.

"Prices of property still have a way to go to encourage buyers and in turn getting the banks into gear with realistic lending rates."

Hinchey said that one of the main difference between a furnished and serviced apartment was the need for an experienced hospitality operator to run the entire complex, not different operators for each unit, and this should be incorporated into the documentation.

"Generally a purchaser will buy an entire furnished/serviced apartment complex and appoint the operator, which is a less complicated arrangement."
Keep up with the latest business news from the region with the Emirates Business 24|7 daily newsletter. To subscribe to the newsletter, please click here.
Follow Emirates 24|7 on Google News.