Developers in Ajman continue to sell projects with visa clause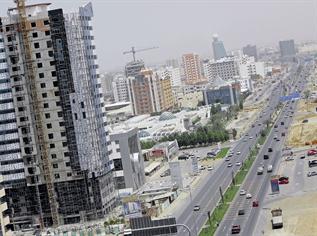 Developers in Ajman are continuing to sell properties with sales contracts that include a clause of visas to buyers and investors, Emirates Business has learnt.

"We continue to sell our units with the clause of a visa in our sales contracts. As of yet, we have not got anything in writing from our master developers about any ban on visas," Christina Cabading, President, BSEL Infrastructure Realty, said.

According to Fahad Sattar Dero, Chief Executive Officer, Sweet Homes, the company was keeping the guarantee of visa issuance in its sales contracts. However, it has removed the mention of the type of visa guarantee in its contracts.

"Previously we were putting 'residence visa' as the type of visa guarantee, however, we are now only putting 'visa' in our sales contracts," he added.

This newspaper earlier reported that the Ajman Government was stepping up measures to closely regulate the real estate buyers' profile in the emirate by temporarily stopping issuance of residence visas.

Last year, this newspaper reported that master developers in Dubai had removed the clause that guarantees a residence visa for buyers from contracts they enter into with sub-developers.

On Tuesday, His Highness Sheikh Humaid bin Rashid Al Nuaimi, Supreme Council Member and Ruler of Ajman, issued a decree to establish Ajman real estate regulatory authority.

The agency will aim to regulate activities in Ajman's real estate sector, frame policies and set up a legal framework for the licensing of real estate projects. It will draw up public policies to develop real estate projects, and suggest legislations and systems needed to organise real estate development operations and transactions.
Follow Emirates 24|7 on Google News.