Deyaar Development set to hand over 1,300 units in '09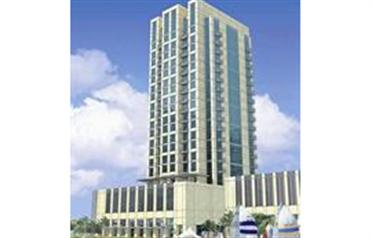 Deyaar Development yesterday said it will hand over seven projects in 2009, including developments in master-planned communities in Dubai. The handover will include over 1,300 units from across its diverse project portfolio.

The projects scheduled for delivery in 2009 include The Citadel, a commercial tower, and Hamilton Residency, a residential tower, in Business Bay. Madison Residency, a premium 27-storey residential project located at Tecom, is also scheduled for delivery this year. The other residential projects to be handed over include the Coral Residence, Jade Residence, Sapphire Residence and Ruby Residence, all located at Dubai Silicon Oasis.

Highlighting the company's continued commitment to its customers and investors amid challenges facing the real estate sector, Markus Giebel, Chief Executive of Deyaar, said: "Today, more than ever, Deyaar is focused on meeting its commitment to its customers and adapting to their evolving needs.

"This is demonstrated in our 2009 operational strategy, which was recently unveiled. We remain exceptionally well-positioned to build on its current growth momentum and effectively use its balance sheet strength to help clients overcome short-term market constraints.

"Through the scheduled delivery of these projects, we make clear once again our commitment to meeting the needs of our clients through a comprehensive customer support strategy, which also includes an enhanced payment support programme and individual assistance for bank financing."

Giebel said: "These projects are situated in Dubai's most prestigious locations. We are pleased to be able to hand over these quality projects this year."

Earlier this month, Giebel had said 25 per cent of its properties will be consolidated. The company's total property portfolio is worth Dh20 billion.

"Through this initiative, we will offer customers the benefit of adjusted prices in line with a decrease in construction costs and quicker handover of developments.

"This is a severe re-alignment that we are doing and it is being done for the customer and not us. We have done this to assist our customers in coping with the current market situation. This will cost us money, but we will still go ahead for the benefit of our customers."

Deyaar has created a strategic planning division through which it is looking to acquire distressed assets, Giebel had told Emirates Business. "The new department will look at buying distressed assets across the globe. We intend to add land bank to our portfolio through this acquisition drive."

The company has secured funds for its local projects, he said, adding it may look to raise funds to finance its overseas expansion plan.
Follow Emirates 24|7 on Google News.