Deyaar expects Dh150m from income-generating assets in 2012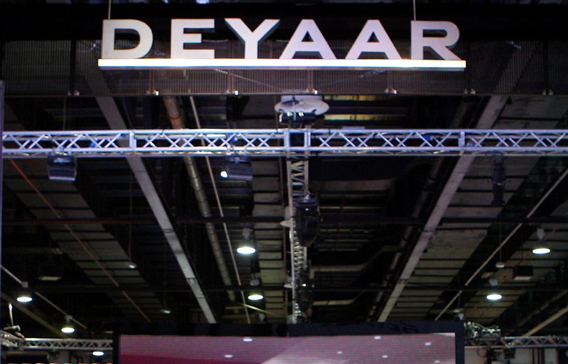 Deyaar Development expects to generate Dh150 million in annual revenue from income-generating assets in 2012, according to the company's CEO.
"We did not have income producing assets in 2006, 2007, 2008 as we were building and selling 100 per cent. We expect to add 20 to 30 per cent of the profits achieved in the normal cycle from income-generating assets," said Markus Giebel.
Deyaar has about 16,000 apartments in its leasing portfolio, with an occupancy level of 86 per cent.
Terming 2010 as "year of contractors", Giebel said the company was in talks with 10 contractors and was negotiating new payment plans for Dh100 million it owed to them this month.
"Before we paid too well, too fast and too much… but as the crisis came we did not pay enough, paid slowly and scrutinised everything. However in January, we decided to review all our contractors and put them on a transparent plan," he added. "The most important thing is now to negotiate with them, then commit to a payment plan and execute it."
Despite having a debt-to-equity ratio of just 14 to 15 per cent, Giebel said there were no plans to raise new funds.
"We don't have plans to raise debts as we don't have any road shows. Our operational cash flow is positive and so our cash deposit is large enough."
Asked if Deyaar had cancelled its Deyaar Park project, Giebel said as part of its consolidation strategy the company offered investors to move their investments to nearly completed properties in Business Bay. "About 80 per cent of our customers took a consolidation offer."
As part of its 2015 plan, the developer is looking at expanding to international markets and concentrating on affordable housing.
"We expect to strike some deals this year," Giebel said, adding they were considering a basket of countries such as Saudi Arabia, Bahrain, Egypt, Lebanon and Iraq.
Asked if Deyaar was planning a foray into India, he said: "We looked at India a couple of times… we had a couple of trips and talked to people. But so far we have not made any decision."
Earlier, Emirates Business reported Deyaar had delayed the closing of its Dh500 million property opportunities fund to the second quarter of 2010 after foreign investors backed out from their commitment.
Giebel said since default rates were less than the anticipated 20 per cent, the company took a decision to postpone the fund.
"However, we still believe the fund is available and we will be taking a look in the coming months."
The developer is committed to delivering more than six projects in 2010. According to an earlier press statement, Hamilton Residency, a residential tower in Business Bay, will be first project to be delivered in the first quarter.
This will be followed by the delivery of four projects in the third quarter, which include Mayfair Tower and Mayfair Residency, residential towers in Business Bay; Clayton Residency also in Business Bay; and Oakwood Residency in International Media Production Zone.
Earlier this month, Deyaar said gross revenues for 2009 were at Dh1.84bn, up from a restated Dh1.38bn in 2008. The company adopted revenue recognition policy on the recommendation of the International Accounting Standard Board.
Earlier this month, Deyaar said gross revenues for the 12 months ending December 31, 2009, stood at Dh1.835bn, increasing 33 per cent compared to Dh1.382bn in 2008. Net profit was at Dh30m, declining of 95 per cent compared to Dh654.7m in 2008. The results were based on International Financial Reporting Interpretations Committee's 15 revenue recognition policy the company has adopted.
Keep up with the latest business news from the region with the Emirates Business 24|7 daily newsletter. To subscribe to the newsletter, please click here.
Follow Emirates 24|7 on Google News.