Deyaar may opt for merger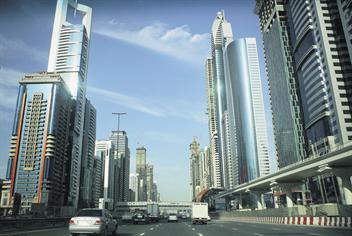 The chief executive of Deyaar Development believes merger is "good in bad times" and will go forward if it does "good for shareholders and Dubai".

"A merger is good in bad times as it stabilises the economy. We will do everything that is good for the shareholders and good for Dubai," Markus Giebel, Chief Executive Officer, Deyaar Development, told Emirates Business. However, he said there were no discussions going on.

"A downturn of the magnitude that we are witnessing today calls for real estate companies to clearly understand, assess and define the real purpose of their business. If the purpose is to help customers and continue delivering excellent returns to investors and shareholders in the long term, then it is vital to develop a business model that serves this objective by sufficiently assessing external conditions and evolving market needs," he added.

Union Properties Chief Executive Officer Simon E Azzam said earlier his company was not discussing any merger, but they would welcome any initiative if it brought in liquidity and synergy. "Should there be any merger, we first have to look at synergies between the two companies, their future plans, strategies and benefits that accrue to the shareholders. The key is to have a synergy," he said.

In an conference call this month, Zaid Ghoul, Chief Financial Officer of Union Properties, did not confirm or deny any merger talks, saying discussions were possibly taking place at a government level, in which he is not involved.

Nasser bin Hassan Al Shaikh, Director-General of the Dubai Department of Finance, told this newspaper in December last year that the real estate and banking sectors in Dubai were likely to see consolidation in 2009. However, he had declined to comment if any Dubai Government-owned property developers would merge, saying: "It is up to the shareholders to decide, but consolidation will happen". In February, Al Shaikh reiterated his statement, saying "the emirate was likely to see more merger activity."

In November 2008, the UAE Government announced the merger of Amlak Finance, Tamweel, Real Estate Bank and Emirates Industrial Bank to create Emirates Development Bank aimed at providing facilities to property buyers and developers.
Follow Emirates 24|7 on Google News.