Dubai land sales likely to come down this year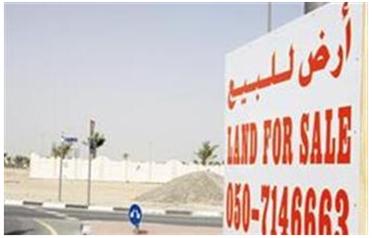 Land sales in Dubai are likely to come down in 2009, as the real estate industry across the world suffers from the financial tsunami, according to a senior government official.

"We expect volume of land sales coming down this year compared to 2008. Prices have not fallen as in the UK or the US, but have stabilised, which is good for the market," Mohammed Sultan Al Thani, Assistant Director-General of the Dubai Land Department, told Emirates Business.

"Most of the people say it is a 'hiccup', but I expect the market to recover anywhere between 18 months and three years."

Total land sales in Dubai soared 109 per cent to reach Dh234.49 billion in 2008 compared to Dh112.41bn in 2007, according to a Land Department report. The highest level of transactions were witnessed on Sheikh Zayed Road, followed by The Palm Jumeirah and Al Jadaf area.

Al Thani, however, refused to comment on the Collier International's fourth quarter 2008 House Price Index (HPI) report. He said: "We have to look at many things and ascertain how the data has been collected." The report said Dubai property prices had fallen eight per cent quarter on quarter but year on year rise was 59 per cent.

A Jones Lang LaSalle Mena official had told this paper earlier that the value of traded land will stabilise in 2009. "Given the current environment, we anticipate the value of traded land in Dubai will stabilise in 2009 reflecting a combination of reduced volume and relative value of individual transactions," Ian Ohan, Head of Investment Transactions, Jones Lang LaSalle Mena, had said.

In 2008, there were 5,806 cash sales worth Dh69.59bn, 3,547 mortgage transactions worth Dh113.95bn, and 303 donations of land and property worth Dh9.04bn in 2008. The transactions registered as sales were spread across 109 districts with a total of 106.94 million square feet of land sold.
Follow Emirates 24|7 on Google News.